Featured | 04 August 2021
Meet the perfumer: Vincent Ricord
As a company, one of the things we're most proud of is our people. Our teams work incredibly hard behind the scenes to create the quality fragrances, lead innovation and give our customers an amazing experience.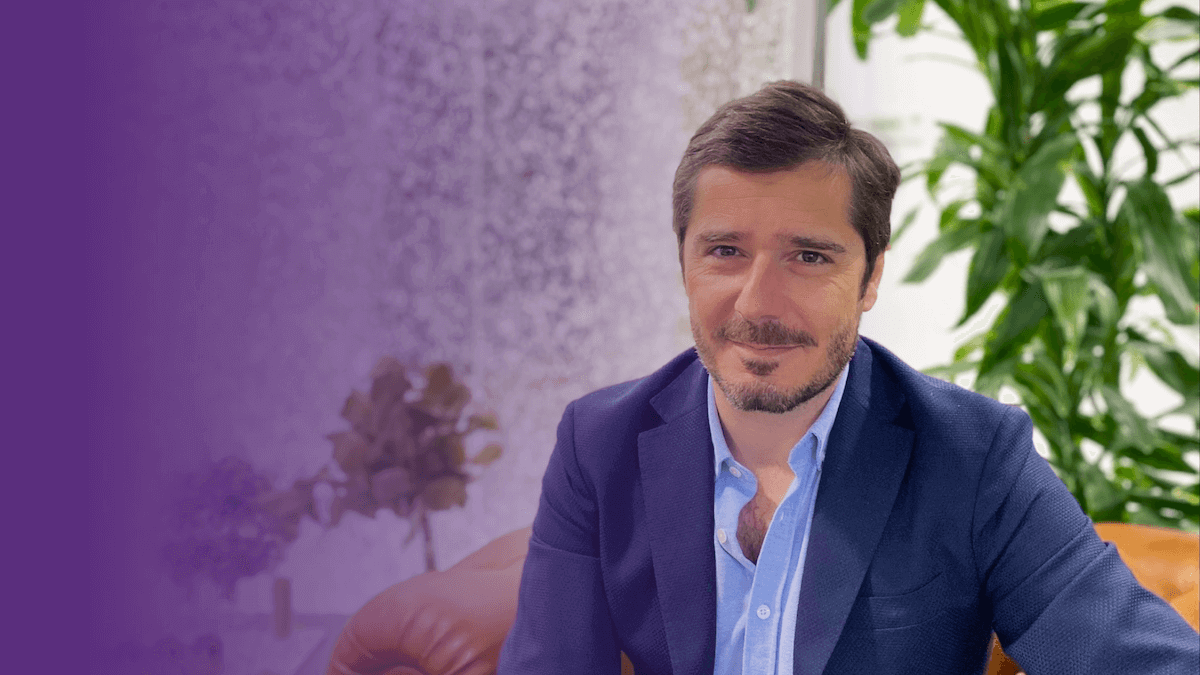 Vincent Ricord is one of our Senior Perfumers. Born into a family of perfumers and raised around fragrance, his future career became a passion for him at the age of 13. He worked at a number of prestigious French fragrance houses before joining CPL Aromas in 2020, where he works for the France, UK and Dubai divisions from our creative centre in Paris.
Vincent has already worked on a number of big projects in the short time he's been with CPL Aromas, including our newly-launched AromaSpace technology – a project where Vincent's unique and creative analysis was critical to the technology's overall success.
He's also worked on winning creations for brands including D'Orsay, Sisley Paris, Lalique, Miller et Bertaux, Welton London, and Haute Fragrance Company.
We spoke to Vincent about how he came to be a perfumer, and what fragrance means to him.
So, how did it all start? What inspired you to become a perfumer?
I come from a family of perfumers based in Grasse, so in many ways I was lucky to be born into a passionate environment where I was aware of the role from a very young age. My father wasn't a perfumer but an artist in his own way – his work involved preparing iconic race cars, which is similar in that it involves using raw materials to compose something great.
Where did you train in perfumery?
I had my first perfumery experience at 13, when I spent a week in a perfumery in Grasse as part of a school internship. I fell in love with the atmosphere, hearing perfumers talk about their compositions and preparing to travel and present their ideas around the world… I honestly never wanted the internship to end.
After graduating school, I had to choose my next route – it was between art school, becoming a professional musician, or perfumery. I hadn't studied Chemistry so I couldn't join the only perfumery school at the time (ISIPCA) – my route in ended up being through a meeting with Jacques Lions that led to another internship. I worked in a number of different departments during my time there that gave me invaluable experience in the world of perfume, and I undertook a course on raw materials and accords alongside this to boost my skill set. The rest is history!
Talk us through your work – how do you approach projects, and which parts do you enjoy the most?
I take inspiration from colours, artists, travel, food and music, which feed into the ideas I share on projects and briefs with colleagues. I love being sat with a blank piece of paper and a pen… and turning those emotions into fragrance.
Outside of perfumery, I'm passionate about music – and there are so many skills that can be transferred between these two sectors. In both, you hone the skills you need to eventually make compositions solo. Both rely on skill, knowledge and practice. When I need to compose a fragrance for a brand, I often use my musical experience to help: picturing myself as a film composer trying to find the perfect accord for a specific scene.
I work across applications including fine fragrance, home scents and personal care. To me, every application is a different challenge that has a united goal: turning a formula into an emotion.
Do you have a favourite ingredient?
It's hard to pick just one, as they all bring something different and special to a formula. However, one ingredient that constantly inspires me is Orris Fusion, as it's got so many qualities that create such interesting scents.
What's your favourite fragrance, and how do you apply your own scents?
There are so many wonderful fragrances that have been created over the years, like Balmain's Vent Vert by Germaine Cellier. And the smell of the "Savon de Marseille" (Marseille soap) always makes me emotional.
When it comes to applying fragrance… this isn't perfect, but I just spray two or three times around me to create a cloud... then I walk in!
What do you think the future of fragrance looks like?
The fragrance industry changes all the time. My 100-year-old uncle was a perfumer, and his career was very different to mine – as my daughters' will be if one of them follows this career path. The future of fragrance is unpredictable, but I am sure it will continue to bring us a wonderful world of emotions told through scent.
Any final thoughts?
I'm just so grateful to have the chance to live my passion.
Find out more about our creative, talented perfumers and how they work.
Related blog posts