India | Our Creative Talent
Amol Kulkarni
Perfumer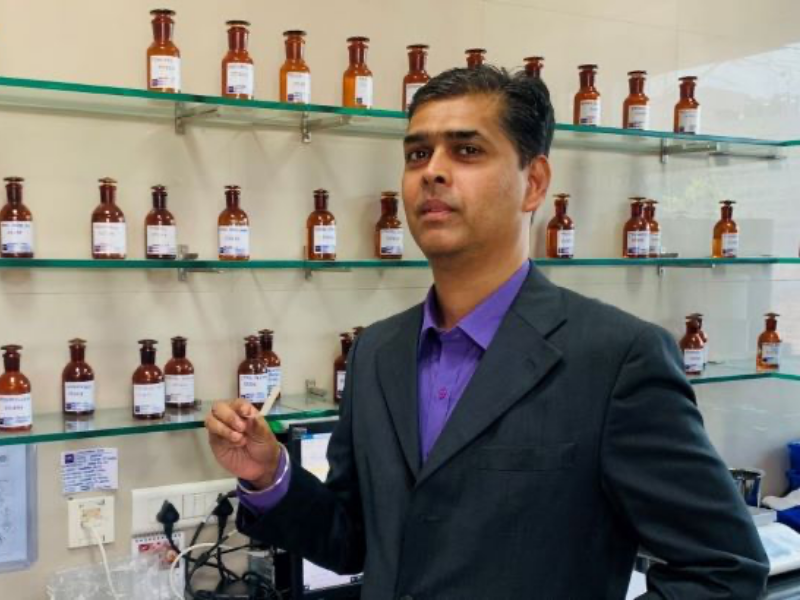 Growing up in Mumbai, I was entranced by aromas that inspired him to venture into the fragrance industry.
Having grown up in Mumbai - A multicultural western suburb of India, Amol was entranced by aromas of jasmine and tuberose, the scent of Masala Tea and spicy aromas of Black Pepper. These captivating aromas inspired him to venture into fragrance industry.

---
Amol holds a Master's Degree in Physiology and Biotechnology and completed his Masters' degree in perfumery at the world-renowned School of Perfumery ISIPCA in Versailles, France.
After completion of ISIPCA training Amol worked with different Indian and multinational companies across various technical and creative departments and gained 17 years of rich industry experience in fragrance the field. He has also taught as Professor in P.G Course in Perfumery and Cosmetics management in V.G. Vaze college, Mumbai.
Amol Joined CPL in 2020 as Senior Perfumer based in CPL'S creative centre in India. Amol enjoys the creative freedom and ongoing learning experience CPL offers in his current role. Amol loves to work across categories, but his work mainly focuses on Fine Fragrances, Candles, Toiletries and Laundry care.
Amol loves to use AromaFusion ingredients in his creations wherever possible. He appreciates the superior performance and natural bloom offered by Rose and Kashmir Fusion in his creations.
Creative discussions on client fragrance brief along with sales and evaluators helps to set project expectations and this phase of fragrance development is very crucial for success as per Amol.
Amol believes that the future of fragrance lies in developing fragrances that delivers functional and mental wellbeing benefits that uplifts sprits of an individual.
According to Amol sustainability lies in creating responsible fragrances which are clean, environmentally friendly and allergen-free and he thinks this is where EcoBoost technology is useful.