United Kingdom | Our Creative Talent
Alexandra Kosinski
Director of Perfumery UK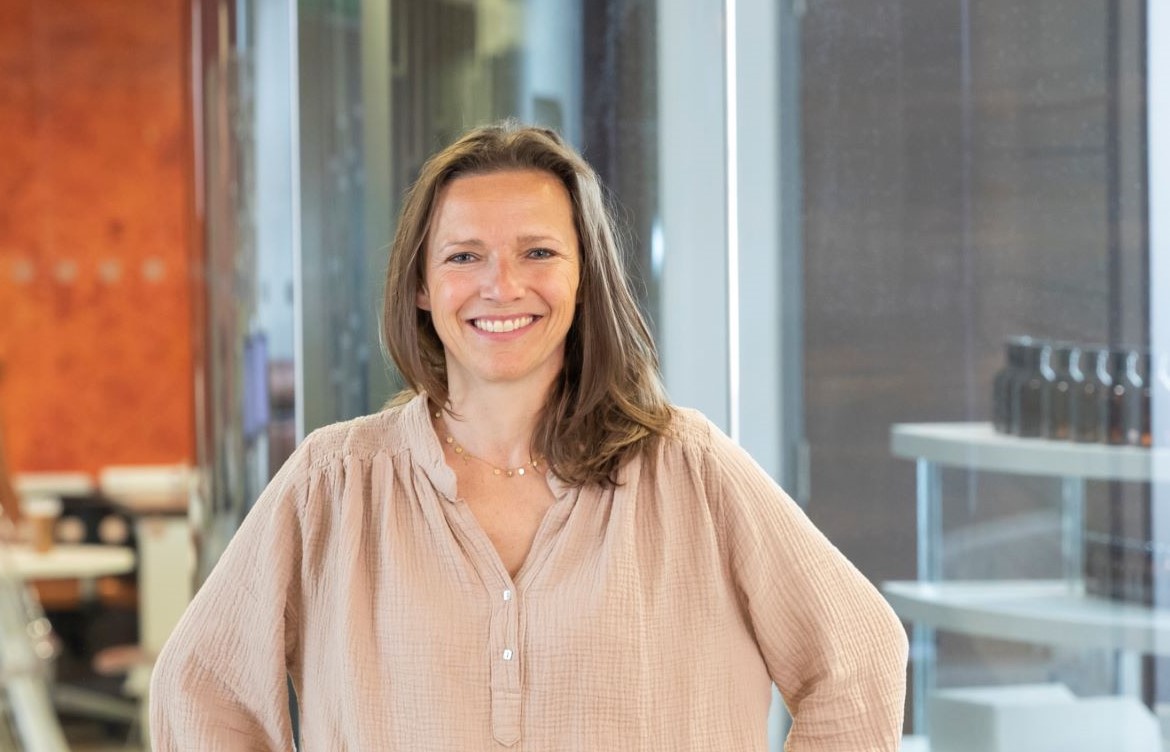 I feel really lucky to have the ability to condense nature into a bottle so that people can connect with it again.
Perfumery was an obvious direction for Alexandra who has an admiration for nature that has stemmed from her childhood, choosing perfumery as a career to enable her with the opportunity to recreate nature within fragrances.
---
Alexandra who is inspired by nature and visual displays, moved to the UK and joined CPL Aromas UK division as a fine fragrance perfumer in October 2018 bringing a wealth of knowledge and a high profile portfolio.
Tell us about your background and how you got into fragrance. When did you know that being a perfumer was the career path for you?
I always wanted to work with nature and when I discovered that there was a way to capture the essence of nature and play with all the different facets of it, I knew it was my path. So, I completed my master's degree in chemistry and followed on with perfumery training at the school of perfumery- ISPICA in Versailles. Leading onto a career with Givaudan spanning 15 years and now I reside at CPL Aromas Innovation House.
The role of perfumer has come into the spotlight more in recent years. Why do you think this is?
The world of perfumery has always been quite magical for most people and it still is for me. With technology people want to understand it better and get into this fascinating world.
As a perfumer of fine fragrance- you can change people's perception of the wearer, and can alter their mood dramatically, what does that feel like to you?
I feel really lucky to have the ability to condense nature into a bottle so that people can connect with it again.
Do you think perfumery can change our every-day lives?
For me it certainly does! I believe that if you are using the right fragrance that really suits you it can give you confidence and help you in certain situations by sending you some good emotions to relieve the stress.
You are based in the UK, can you tell us about differing tastes across the cultures you have created for?
The tastes are more or less the same but the way to describe flowers or fruits are different in the south of Europe. I have also noticed that especially Lavender, apple, cinnamon etc are not perceived the same or used at the same level across cultures.
How do you think consumer expectations of fine fragrance have changed in the years you have worked as a perfumer?
The consumer is a better "connoisseur ", who expects a higher quality of raw materials as well as more naturals, less synthetics and even organic and vegan sometimes.
What developments are you looking forward to in the future?
I am looking forward to the development of a way to create fragrances without using oil derivatives.
How do you translate a mood board into a fragrance?
I dive into the mood and try to get the atmosphere and mood out of it, the olfactive route then comes easily.
Where do you gather most of your inspiration from?
My endless world of inspiration is definitely nature and also paintings as I believe a fragrance, or a raw material has its own colour. We call on a palette of ingredients to make a formula and sometimes you need to put an overdose of a colour to make the fragrance have its own personality.
Do you have a favourite fragrance?
L'heure Bleu de Guerlain.
It is so well structured and faceted, the silage is extraordinary, every raw material has a role to play in the fragrance. I admire perfumers who are using smaller amounts of ingredients as I believe it is more challenging but rewarding as it gives strength and identity to a fragrance.
Do you have a favourite/and least favourite smell?
I don't like smelling fragrances that smell generic just to please everyone, for me it is boring, we call them "soup".
What is your favourite ingredient to use?
Patchouli, orris concrete, osmanthus, vetiver.
I like to compare my favourite ingredients with friends that I invite to a party (or not). I know how they will behave in a formula and the way they will interact with other ingredients.