United Kingdom | Our Creative Talent
Romain Keller
Perfumer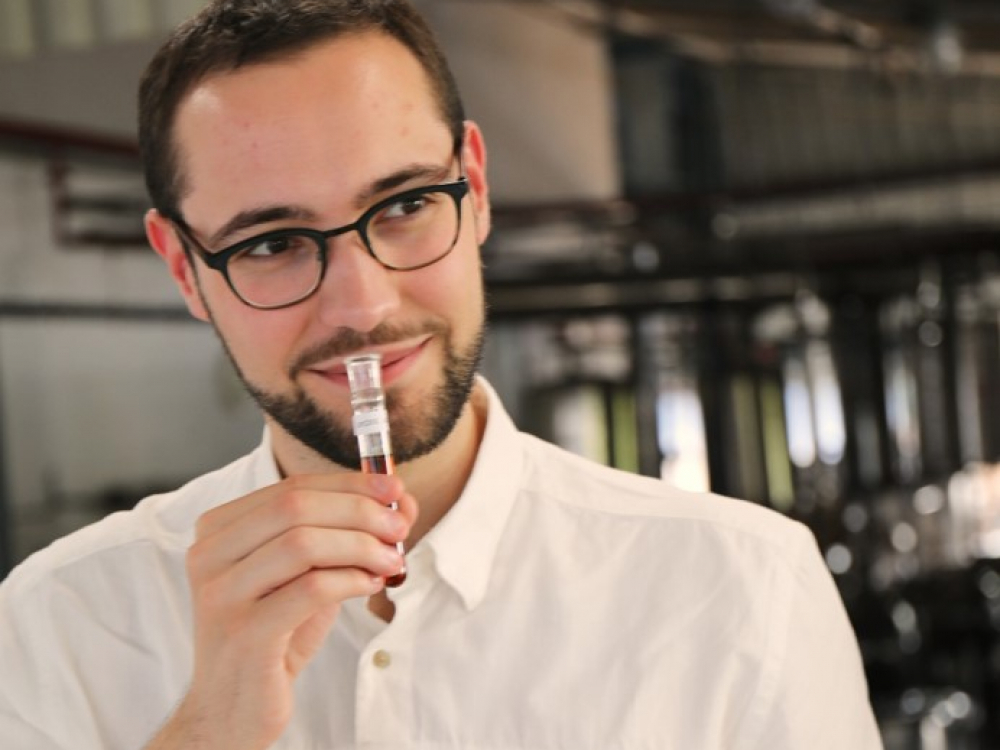 I like the way a fragrance can change your mood or alter the way you as a person feels.
Romain discovered the role of a perfumer at 18 years old, when making the decision about what to do after high school had ended and happening upon the ISIPCA website. It was clear from that moment that a perfumer was the role for him. After achieving a degree in Chemistry he went on to complete a Master's degree ISIPCA.
---
In 2019, after a few years in the industry, Romain joined CPL Aromas in the UK to further pursue his passion for fragrance creation. "What I like most about creating fragrances is the diversity; diversity in categories, diversity in culture, diversity in tastes, diversity in formulation. You can never be bored as there will always be new challenges to face!"
Having grown up surrounded by nature, as well as living and working in other countries, Romain often pulls these memories for inspiration but says it is the raw materials that inspire him the most. Cassis notes are the top of Romain's favourites,
"It makes citruses sparkle, gives extra juice to fruits, makes the wild berries sour and can bring incredible exotic facets."
Outside of perfumery Romain is passionate about clothing, not fashion but the items themselves. He finds the history of the garments and how they evolved deeply interesting. Like perfumery he wants to know who and how they were created, and finds joy in playing with different colours, textures, patterns and volumes, seeing the ritual of getting dressed as a way to be creative and get the ideas flowing in the morning.
Romain believes sustainability is the future and an important subject, caring about future generations and being committed to preserve the planet's resources. One of the many reasons he enjoys using CPL's technologies such as EcoBoost.