Our innovations | How we innovate

The fragrance industry is fast moving, and we're at the forefront of change

We have a dedicated Research and Development team that strives to break new ground, look differently at challenges and reinvent and enhance formulations. We're investing heavily in our Research & Development team and their facilities, so that they can continue to drive fragrance innovation well into this century.
We foster creativity and innovation across CPL Aromas as a whole. A spirit of innovation runs through our company. Every employee, whatever their role, is encouraged to be creative, to invent, to challenge convention and solve the real-world issues faced by our clients.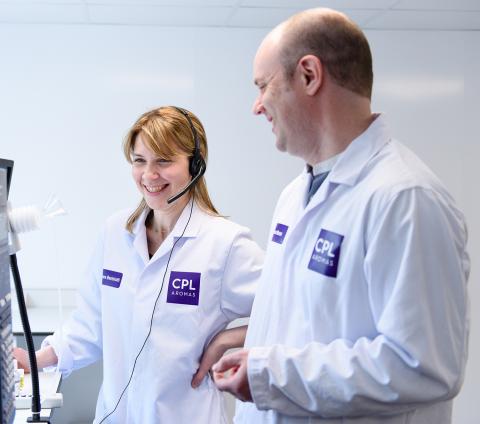 ---
Our approach
We strive to meet demand, but innovate at the same time. This means we bring superior quality and unique solutions to our customers.
Totally unique
We're always exploring new and unique creative possibilities – whether that's brand new ingredients, or ways of making fragrances. Our creations are exclusive to our customers.
Always sustainable
Sustainability is at the heart of everything we do. We want to help protect our planet and its people, so we create sustainable solutions that still convey beautiful, unique scents.
OUR INNOVATIONS
Our innovative technologies supply our creative teams with endless possibilities to meet our customer demands.
Behind the scenes we have an extensive team of specialists working on projects that offer a unique and exclusive product for our customers while aligning with our brand identity and the ingredients to which we commit. Our technologies extend the opportunities on our perfumer's palette, opening the door to an exciting new world of creativity.
AromaCore Bio

AromaFusion

AromaGuard

AromaSpace

A blend between Headspace technology and the unique knowledge of CPL Aromas' perfumers
View Technology
AromaWellness

EcoBoost

InsectaGuard