Featured | 21 January 2021
CPL Aromas is proud to support the nab Perfumery College
At CPL Aromas, the independent, family-owned fragrance house, we believe that a sustainable future is the way forward and we are committed to putting sustainability at the heart of every aspect of the business. That includes supporting the next generation of fragrance professionals.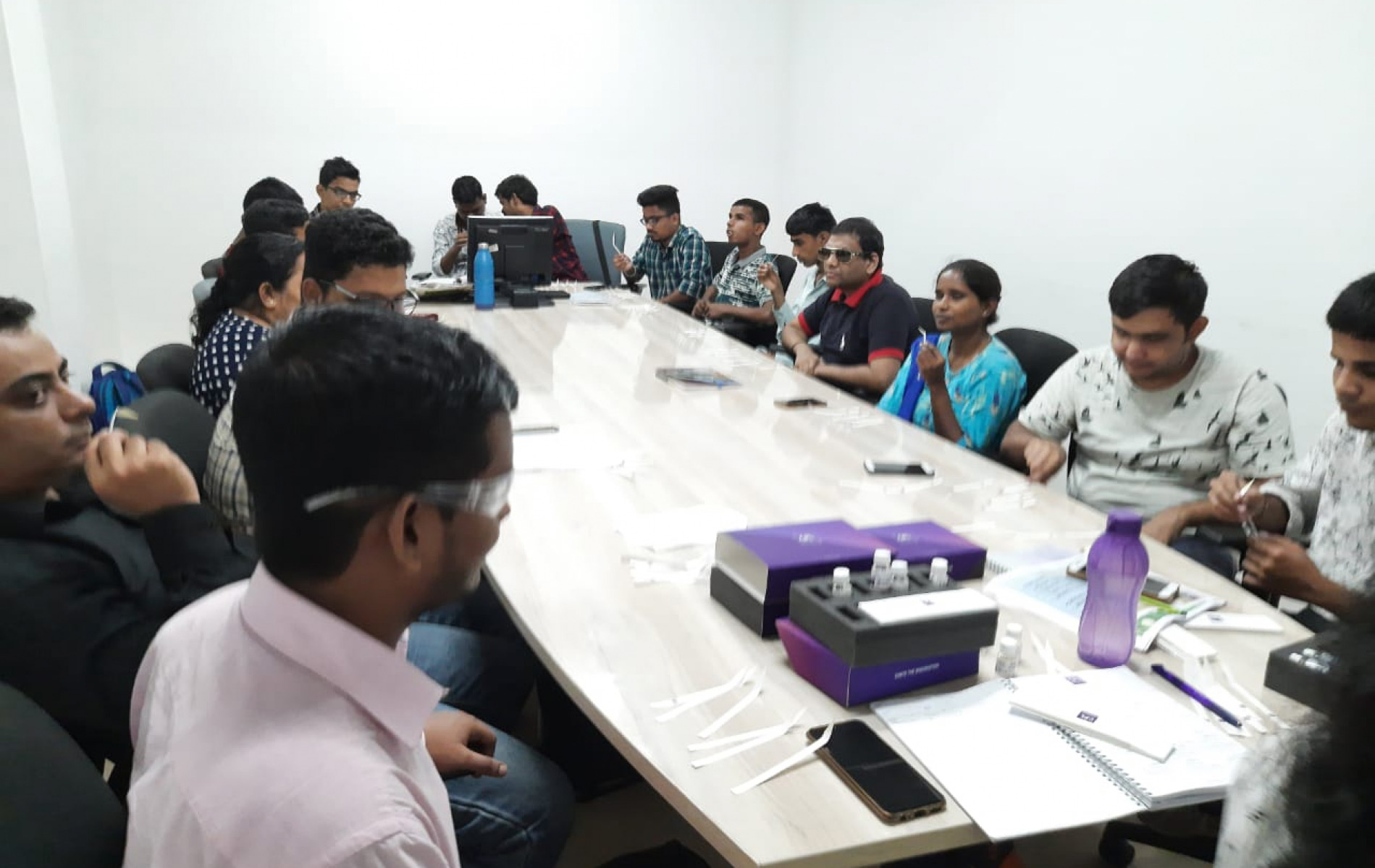 We are very proud to work with the NAB Perfumery College in India, an initiative by the National Association for the Blind. The college provides perfumery training for visually-challenged people to open their lives up to the world of perfumery, and ultimately an opportunity for a career in the industry.
The fragrance program is a 2-year Diploma which provides students with an advanced education within all aspects of the fragrance world. CPL Aromas in India proudly collaborates directly with the training of Evaluators, Fragrance Selectors, QC Technicians and Consumer Panel Testers.
The Covid Pandemic has meant that, like many others, the students of NAB Perfumery College have had to adapt and have been joining their lessons virtually, continuing their dream of studying perfumery. They have had to learn how to use virtual learning technology and have positively accepted this rapid change in their life.
Supporting the NAB Perfumery College is just one way that CPL Aromas works towards a more sustainable future.
To find out more about CPL's Sustainability goals click on the link: https://www.cplaromas.com/sustainability/
To collaborate with NAB Perfumery College please contact them on their website www.nabperfumery.com