Our Expertise | Blumenhaus

Capturing the bloom

Blumenhaus is brighter days. Optimism. The joys of a garden in bloom. Celebrating new beginnings. Blumenhaus is championing nature & smelling in colour.

Watch the Blumenhaus Video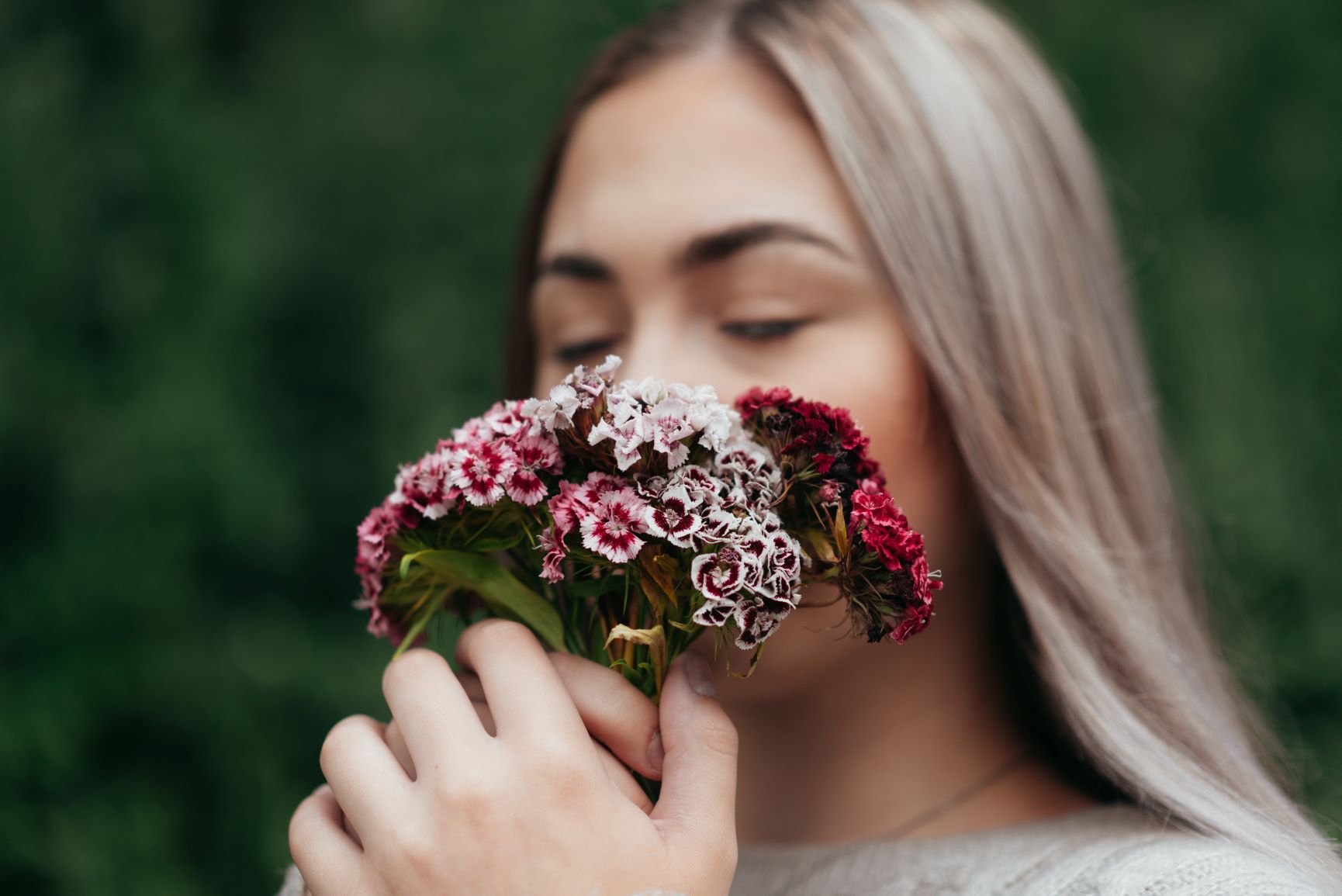 Blumenhaus represents a beautiful paradox. An olfactory study of flowers with a hyper-realistic approach, captured through technology and brought to life virtually, bringing people together via a shared experience.

- Fine Fragrance Global Account Manager, Sam Pringle
---
Flowers
Characterful seasonal delights that never fail to impress, turn heads or cause a smile. These natural gifts are an essential part of our lives - Highly emotive with the ability to tell a story & communicate feelings without words.
Clarity
At a time when it's become clear what is important in our worlds, Blumenhaus brings a collection of true-to-nature fragrances, each revealing the unique
scent of the fresh flower.
Capturing the bloom
The Blumenhaus fragrance collection is a smorgasbord of floral delights. Combining the unique AromaSpace and EcoBoost technologies, each fragrance captures the scent released by the flower exactly when in bloom. As a result when smelling them you are transported to a fertile field covered in beautiful flowers.
---
All 8 Blumenhaus fragrances combine CPL Aromas' AromaSpace™ & EcoBoost™ technologies.
AromaSpace™ has been used to capture the scent released by the flower in situ, with no need to disturb the plant. When you smell each candle, it is as though its blooming petals are under your nose.
With EcoBoost™, we have been able to use 10x less fragrance oil in each candle without compromising performance. An innovative & environmentally conscious way of creating fragrances.
---
I'm Tulip, of course. Unmistakably, a firm favourite around the world & loved for my rainbow of eye-catching colourful blooms!
Nomads brought me to Turkey, where many sultans began wearing my flower on their turban - in fact, the word tulip is thought to derive from the Persian word for turban.
Back in the 16th Century, giving tulips to someone was a way of giving them fortune, so I became a status symbol of the newly wealthy merchants of the Dutch Golden Age.
I'm an easy to manage flower & a quick way to add colour to your garden or windowsill - but catch me if you can as my flowers are only in season typically in April & May.
My AromaSpace was captured in early spring in Holland.
My scent simple but surprising. Green & stemmy, often with subtle fruity floral tones.


---
My name is Blue Hyacinth but some call me 'Delft Blue'. My name derives from Greek mythology & from the word 'jacinth' which means blue gemstone.
I'm a bulbous, perennial with glossy lanced-shaped leaves. My nectar & pollen-rich, bell-shaped lavender blue flowers bloom for 2-3 weeks in mid-Spring.
My AromaSpace was captured in March during the Spring equinox. My scent is rich & heady, with a sharp green edge. Comfortingly floral and spring-like, I bring a retro vibe!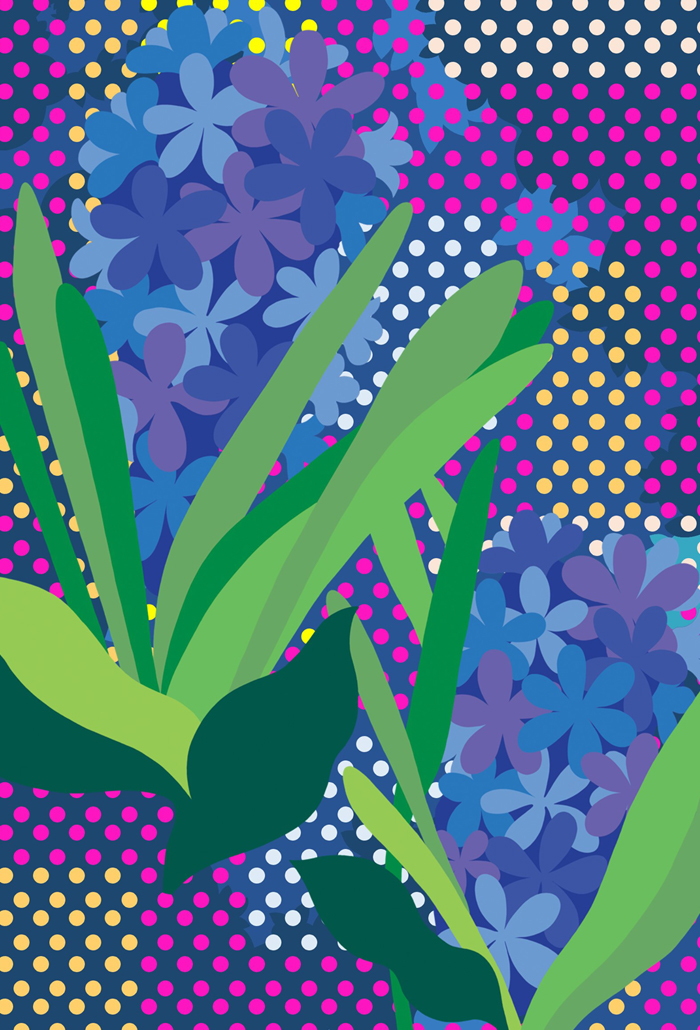 ---
Known as the 'Devils Angel Trumpet', I'm better known as Datura. A member of the nightshade's family who originate from South America.
In tropical climates, my flowers are produced all year-round, but in temperate areas only between Spring and Autumn.
My pleasant white floral, citrus & honeysuckle-like infused scent is at its strongest in the evening, emitted from my beautiful, statement flowers.
My AromaSpace was captured on a late summer's evening in an English country garden.
Be careful though, as I contain toxic compounds. Used widely in folk medicine in South America, I can induce a sense of euphoria or provide hallucinogenic effects.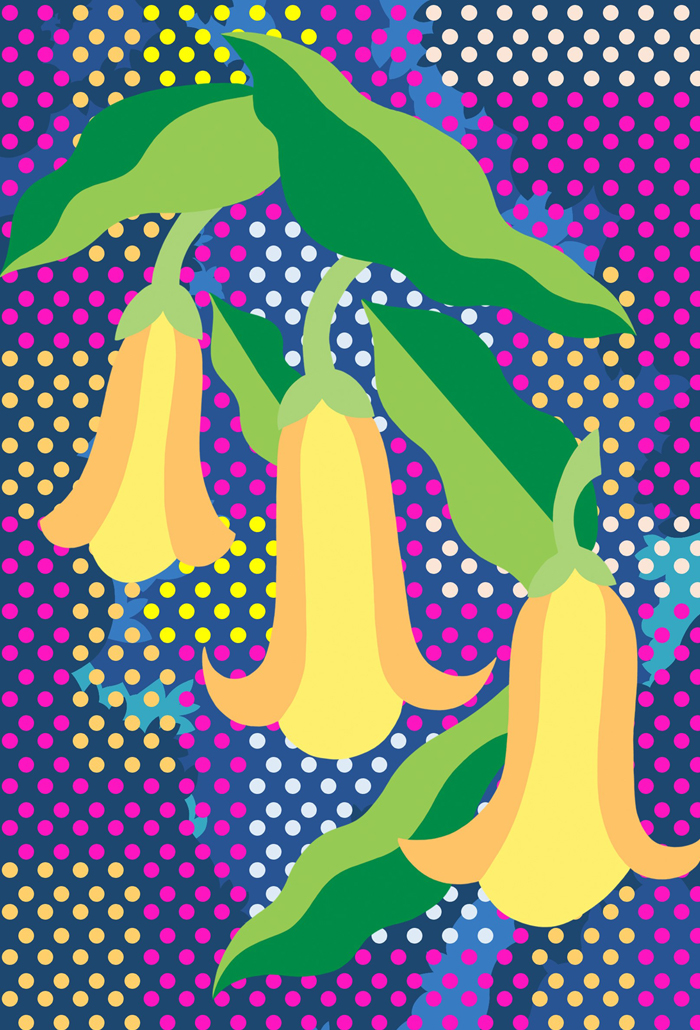 ---
I'm Wisteria, but some call me Chinese Wisteria. My original name 'Zi Ten' means 'blue vine'. I grow mostly in vine form so love to climb, to bask in full sun or partial shade.
Known for my stunning, drooping mauve & lilac flowers which bloom repeatedly throughout Summer, but which I reveal only once I am around 12 years old.
My scent is sweet floral, slightly waxy with hints of spice. My AromaSpace was captured in April in an English country garden.
I'm a symbol for long-life, immortality & wisdom, but careful as parts of me contain a saponin called wisterin, which is toxic if ingested.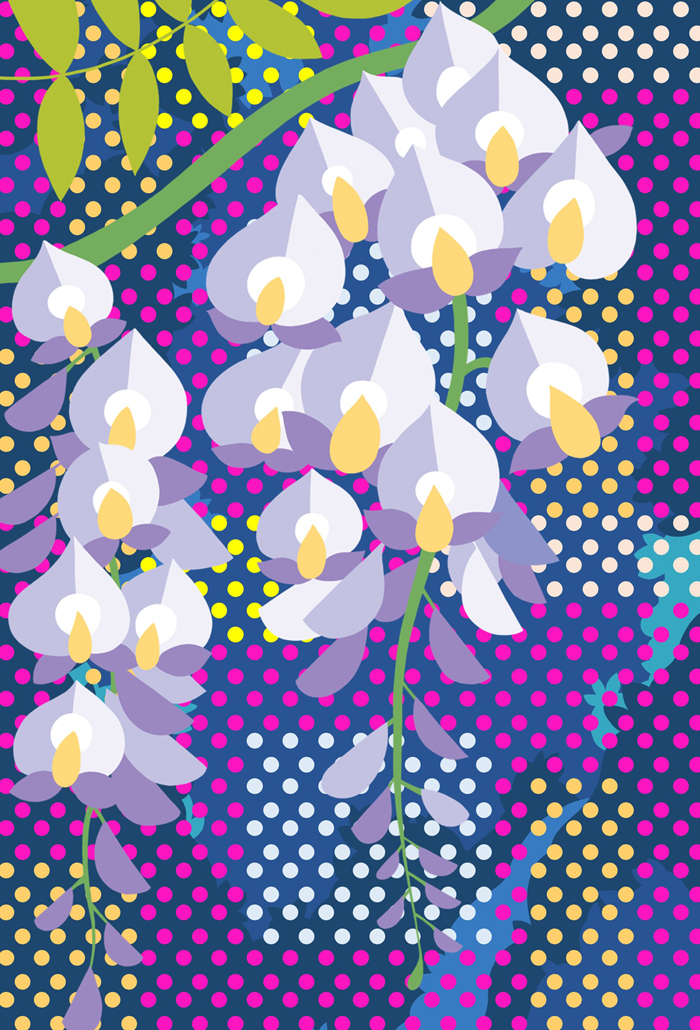 ---
Hello, I'm Calamondin, a hybrid between a mandarin orange & a kumquat.
I'm a bushy evergreen shrub, with elliptic, glossy rich green leaves & small, fragrant white flowers intertwined with fruits.
Native to the Philippines where my fruit's juice is used widely in local cuisine. In the West however, I am often grown as an ornamental plant.
My flowers are visible from March through to October.
My AromaSpace was captured in September in an English country garden.
My scent is fresh & citrus, closer to sweet orange than lemon in smell, with floral hints of neroli.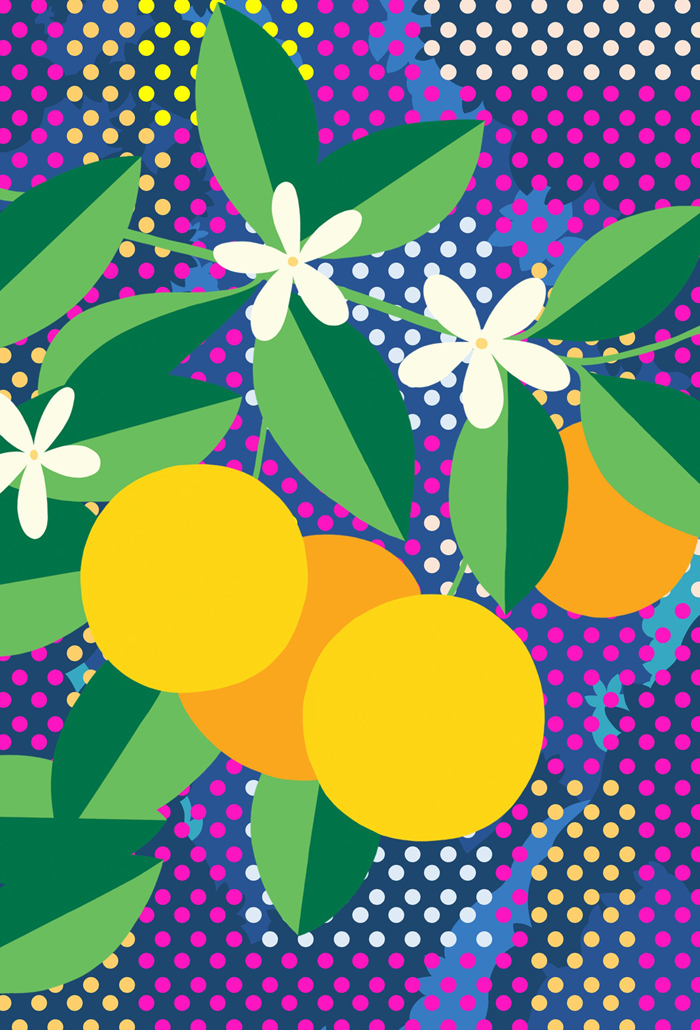 ---
Lady Hamilton to you. I was introduced in 2005 by rose-breeder David Austin & named after the beautiful mistress of Lord Nelson to commemorate the 200th anniversary of the Battle of Trafalgar.
I'm a sunlight loving, floriferous English rose with bronze to dark green leaves, decorated with red buds which open into tangerine & apricot orange flowers.
My scent is a beautiful blend of florals with fruity undertones - think pear, grape & juicy citrus.
My AromaSpace was captured on a sunny day in June.
Find me in full bloom across Summer & Autumn.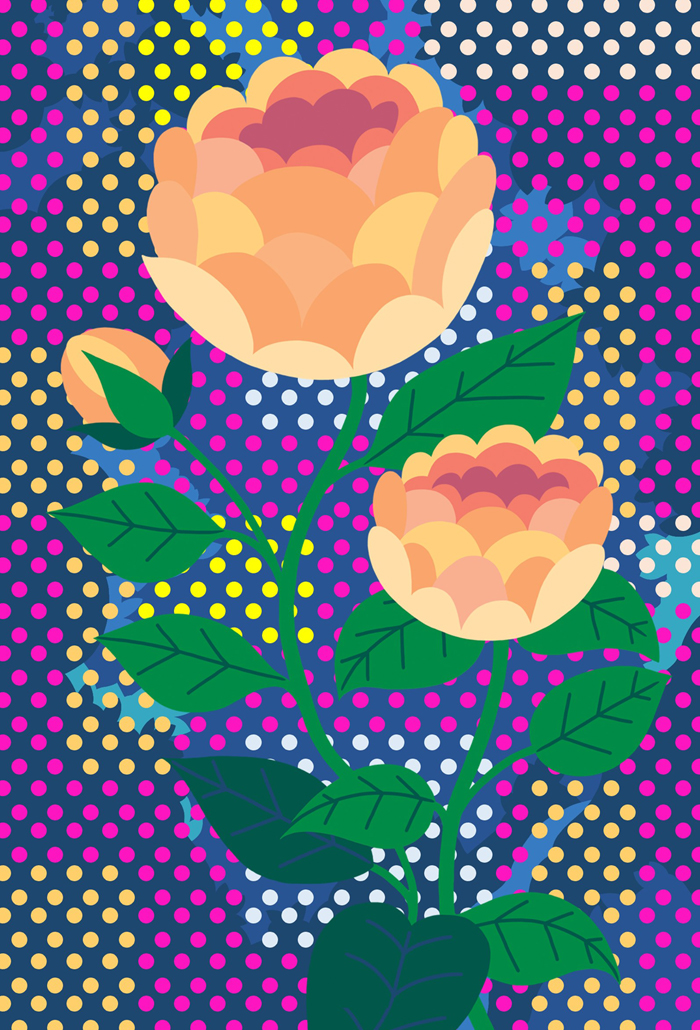 ---
Hi I'm Jasmine, a foundation stone of perfumery!
My star-shaped white flowers may be small but don't be fooled, my scent packs a punch – sweet yet heady, sheer indolic opulence with green & aldehydic nuances.
My AromaSpace was captured at midnight on summer's solstice when my scent was at its highest intensity.
I tend to come into bloom between May & August but June is when I really shine! I love to find a warm, sheltered spot to bask in direct sunlight.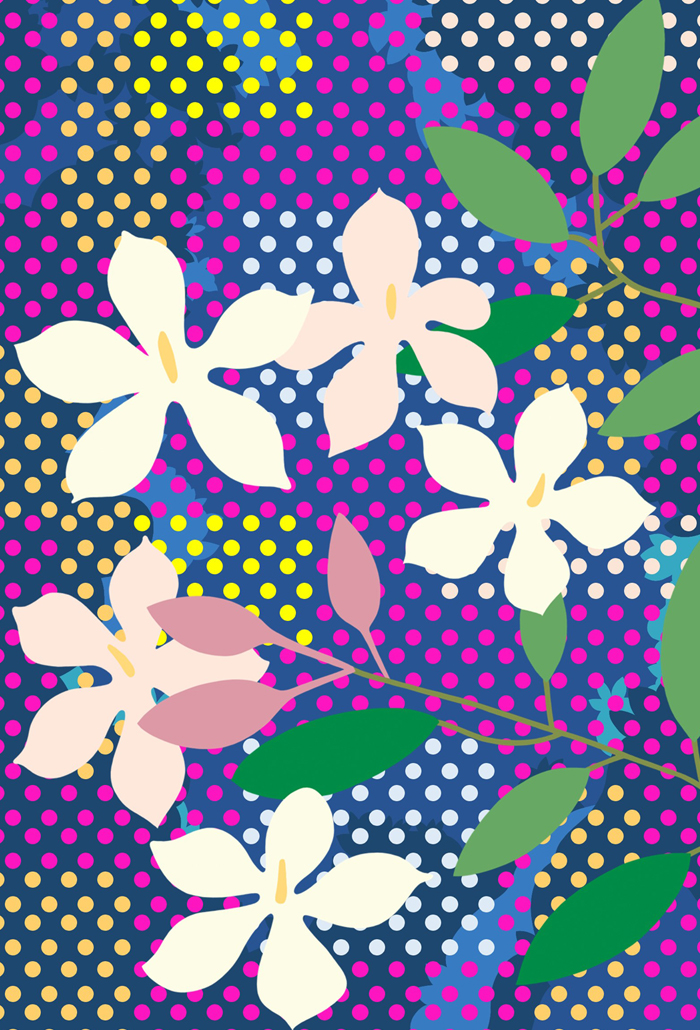 ---
Hi, my name is Dianthus 'Superstar' and I'm a cottage garden classic.
I'm a charming evergreen perennial with grey-green foliage & stunningly fringed cherry red flowers, adorned with pink & white detailing.
I have flowers almost all the time - the more my flowers are cut, the more they bloom! I'm highly fragrant, releasing spicy-clove and powdery floral tones.
My AromaSpace was captured in April when my scent reaches its peak.
I enjoy full sun & love to attract bees and butterflies.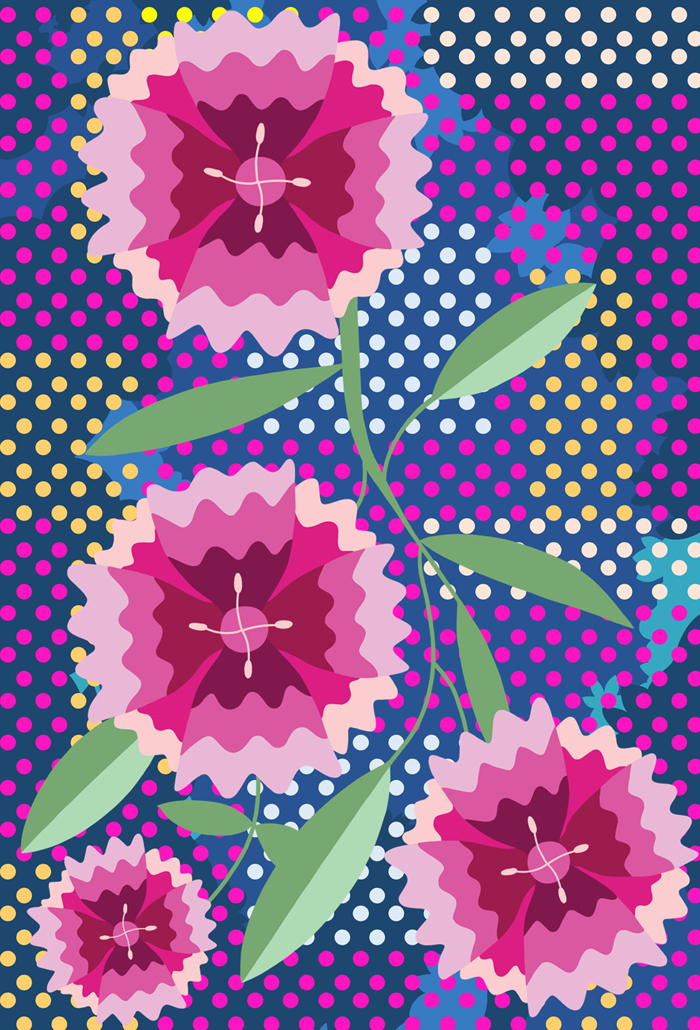 ---
A series of digital moments
We have been indoors for too long, it's time to reconnect with nature. Discover a week-long digital soirée combined with a floral collection of true-to-nature fragrances. 
Head to our our creative account on Instagram to watch the digital moments unfold @cpl_aromas_visionary 
Collaborations
CPL Aromas have collaborated with some amazingly talented creatives to create the series of digital moments for Blumenhaus.
From paper artists to florists, photographers to writers, each one has captured the beauty of Flowers in their own unique way. Explore each one of them by clicking on their image >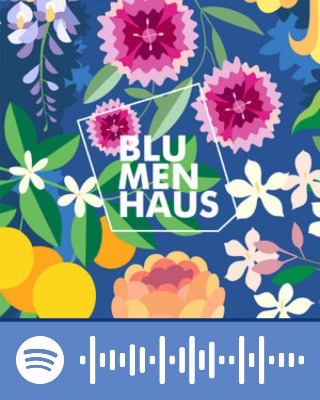 Blumenhaus Sounds
Take your time and enjoy the sounds of Blumenhaus as you explore the beauty in nature. The perfect playlist for those morning strolls when nature is just waking up and the flowers begin to bloom. Enjoy the fresh air when the sun is at its highest point and the ethereal gardens are adorned with sun-soaked petals.