Our Expertise | Deleitopia

Deleitopia

A collection created to delight the senses and re-imagine reality.

Watch the Deleitopia Video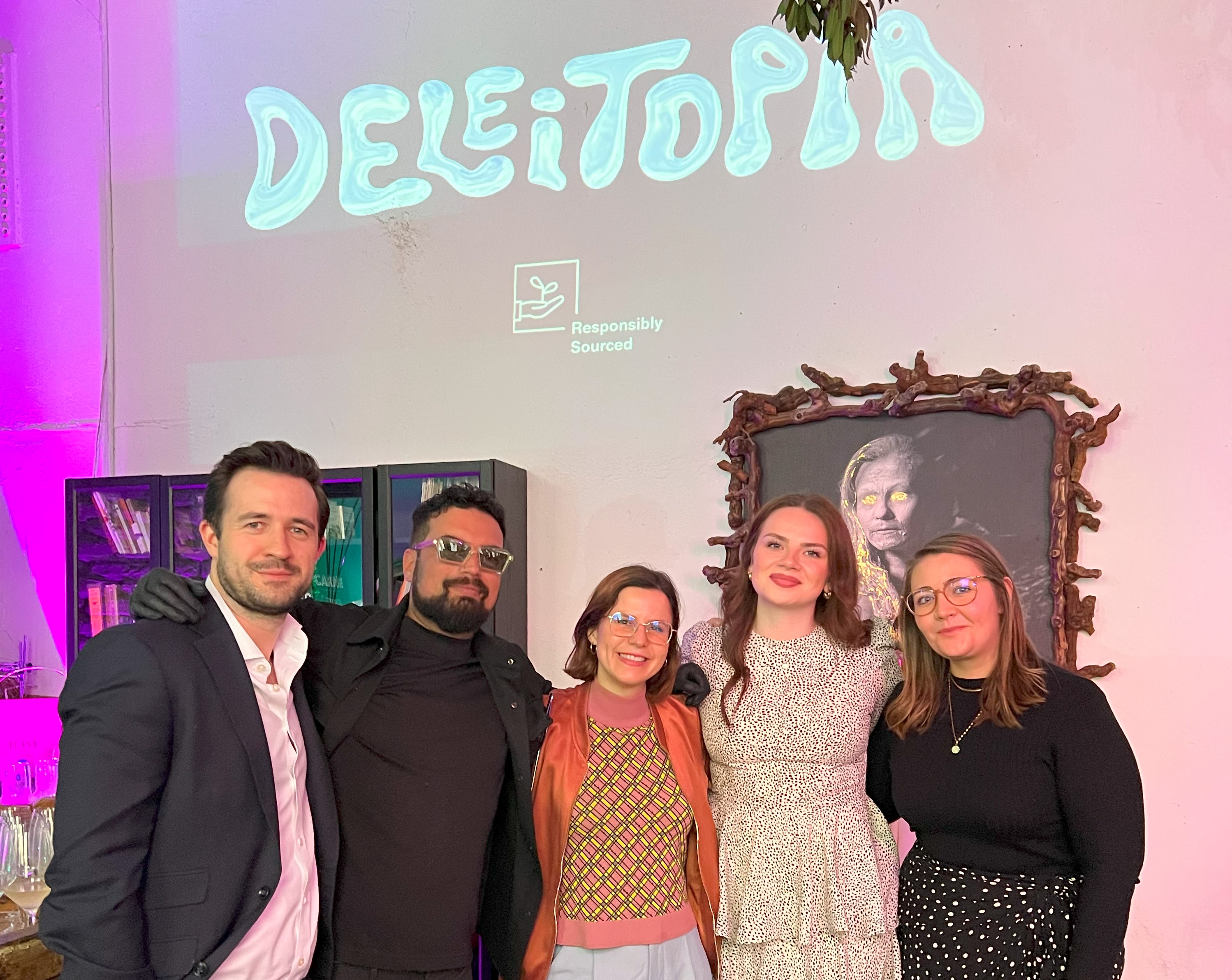 CPL's olfactive events such as 'Deleitopia' are a celebration of societal trends, human imagination, and artistic perfumery - Unique, multi-sensory moments for our customers and creative teams to form a shared core memory.

- Global Fine Fragrance Sales Director, Sam Pringle
Deleitopia - the experience
---
Macro Trend
Inspired by the latest culinary methods, immersive dining experiences and the future of food.
'El Deleite' translates to 'delight', Utopia is a world of fantasy.
Post-pandemic consumers are craving elevated social interactions, they are becoming more adventurous and increasingly seeking out new and immersive experiences when dining out.
The Future of Food
More than a combination of ingredients served on a plate… Food is a way of telling a story - it can demonstrate culture, escapism, connection with nature and personality.
Deleitopia is elevating the olfactory dimension through avant-garde cuisine, featuring adventurous and unexpected flavour sensations, appetising colours, textures, shapes and innovations.
Experience & Sustainability
This sensory-based realm explores the synergies between not only smell and taste, but also how perception can be altered through audio and visual information. The 5 EcoBoost™ fragrances have been considerately designed, with a sustainable and innovative mindset. Whilst layered with responsibly sourced ingredients, each scent highlights two proprietary technologies of CPL Aromas, AromaSpace and EcoBoost.
---
The scents, curated by CPL's team of expert perfumers, are built around on-trend gustative notes evoking a specific colour and mood.
Blooming Bubble is a soothing scent centered around Elderflower AromaSpace™ and Lavender that is responsibly sourced in France.
Golden Root is grounding and earthy with notes of Turmeric root– responsibly sourced and upcycled – combined with CPL's Kholas Dates AromaSpace™.
Cacao Ceremony evokes a transformative ritual with Dark Chocolate AromaSpace™ and responsibly sourced Blue Chamomile from Egypt.
Rouge Rush is a unique and invigorating scent, combining a rush of cherry and a burst of coffee. It combines responsibly sourced pepper and upcycled Rose.
Neon Elixir a bright citrusy blend that comes as a reminder that life tastes better when you're awake. This fragrance is bursting with our Mojito Fusion™ and responsibly sourced lemon.
---
CPL partnered with the Plat Institute, an institute of augmented gastronomy, for the experiential event.
Plat Institute offers tangible and innovative services for the food and health industries with a focus on sustainability and new technologies.
---
For the 2 night event in Barcelona, CPL worked in collaboration with chef, XAVIER MORÓN, Founder & CEO of The Hidden Factory.
Xavier's culinary focus for CPL's Deleitopia event was to create a lasting memory through a unique gustative experience.
His curiosity for any form of artistic expression led him to study Photography, Art History, Art Direction and Culinary Arts at Hoffman School in Barcelona. He has worked as a chef de partie in a number of Michelin-star restaurants.
---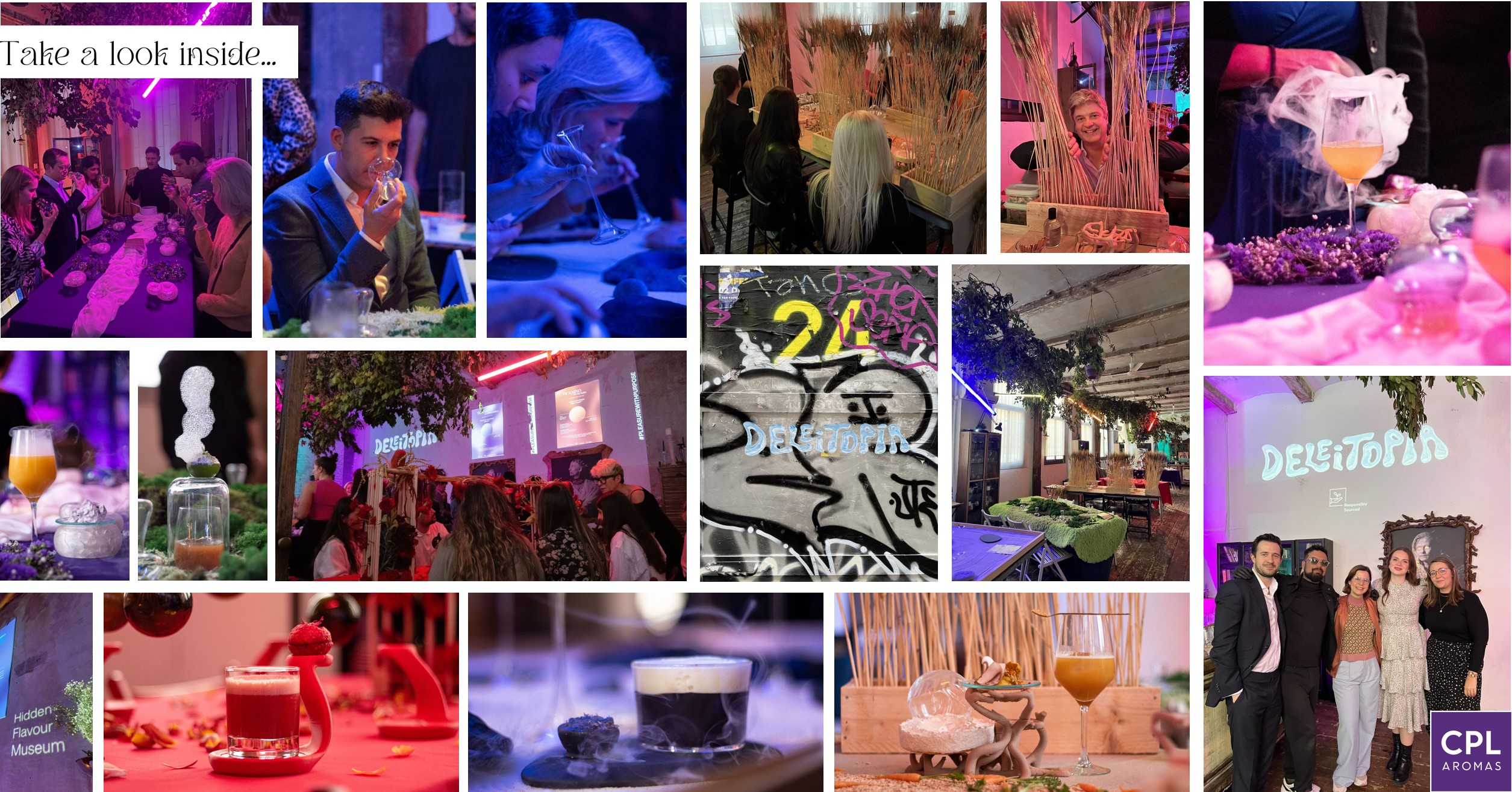 ---