Our Expertise | What we do

We approach every element of our work with passion and the utmost care

We pride ourselves on the quality of our products, processes and working practices.
At CPL Aromas, we pour our creativity and energy into producing fragrances which delight the senses, and focus our innovation to bring new ideas and insights to help our clients grow their brands and delight their customers.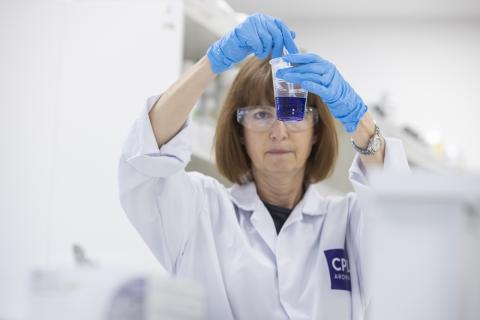 ---
Global reach, local feel
CPL Aromas operates as one global team – sharing best practice between regions, and ensuring all of our sites apply the latest in industry standards. This means our clients can be sure to receive unparalleled service and fragrance creation, wherever they are in the world.
Guardians of the industry
We take pride in proactively shaping the future of the fragrance industry. We sit on nearly all of the industry associations around the world, and play a significant role in influencing the policy and guidance issued by these bodies.
We believe our role as fragrance pioneers extends beyond product development – we also have a responsibility to our clients to share industry guidance and best practice, in real time. We leverage the benefit of our unique position within the industry's governing bodies, to make sure we communicate and educate our clients on any change which affects the fragrance sector. This is just one reason why we're a trusted advisor to so many of the world's leading fragrance brands.
Safety is paramount
Inside CPL Aromas, we have a holistic approach to quality, safety, and environmental governance. We ensure every part of our business adheres to international indicators of excellence in all three of these areas, and optimise every one of our processes to achieve the highest standards across the board.
Our manufacturing sites are all ISO9000 certified and operate in line with ISO14001 standards for quality and environment.
Together with the larger family of our partners, customers and suppliers, we will continue to create our future, founded in a solid set of values and willing to go the extra mile for our big family.
OUR APPLICATIONS
Fragrance applications that make every moment of life smell beautiful.
Whether you're looking for fine fragrance, a way to perfume other products, innovative compounds that control malodours, or something totally new – we've got the technology and expertise to meet your needs.
OUR INNOVATIONS
The fragrance industry is fast moving, and we're at the forefront of change. 
Our innovative technologies supply our creative teams with endless possibilities to meet our customer demands.
Behind the scenes we have an extensive team of specialists working on projects that align with our brand identity and the ingredients we commit to, whilst also offering a unique and exclusive product for our customers. Our technologies expand the opportunities on our perfumers' palettes, opening the door to an exciting new world of creativity.
AromaFusion

AromaGuard

AromaSpace

A blend between Headspace technology and the unique knowledge of CPL Aromas' perfumers
View Technology
EcoBoost

InsectaGuard