Featured | 18 January 2021
Rawya Catto joins CPL Aromas as deputy general manager, CPL middle east
CPL Aromas, the independent, family-owned fragrance house, is very happy to welcome Rawya Catto to its management team. On the 17th January, Rawya joined the company as Deputy General Manager for its Middle East organisation, working from the company's office and factory site in Dubai.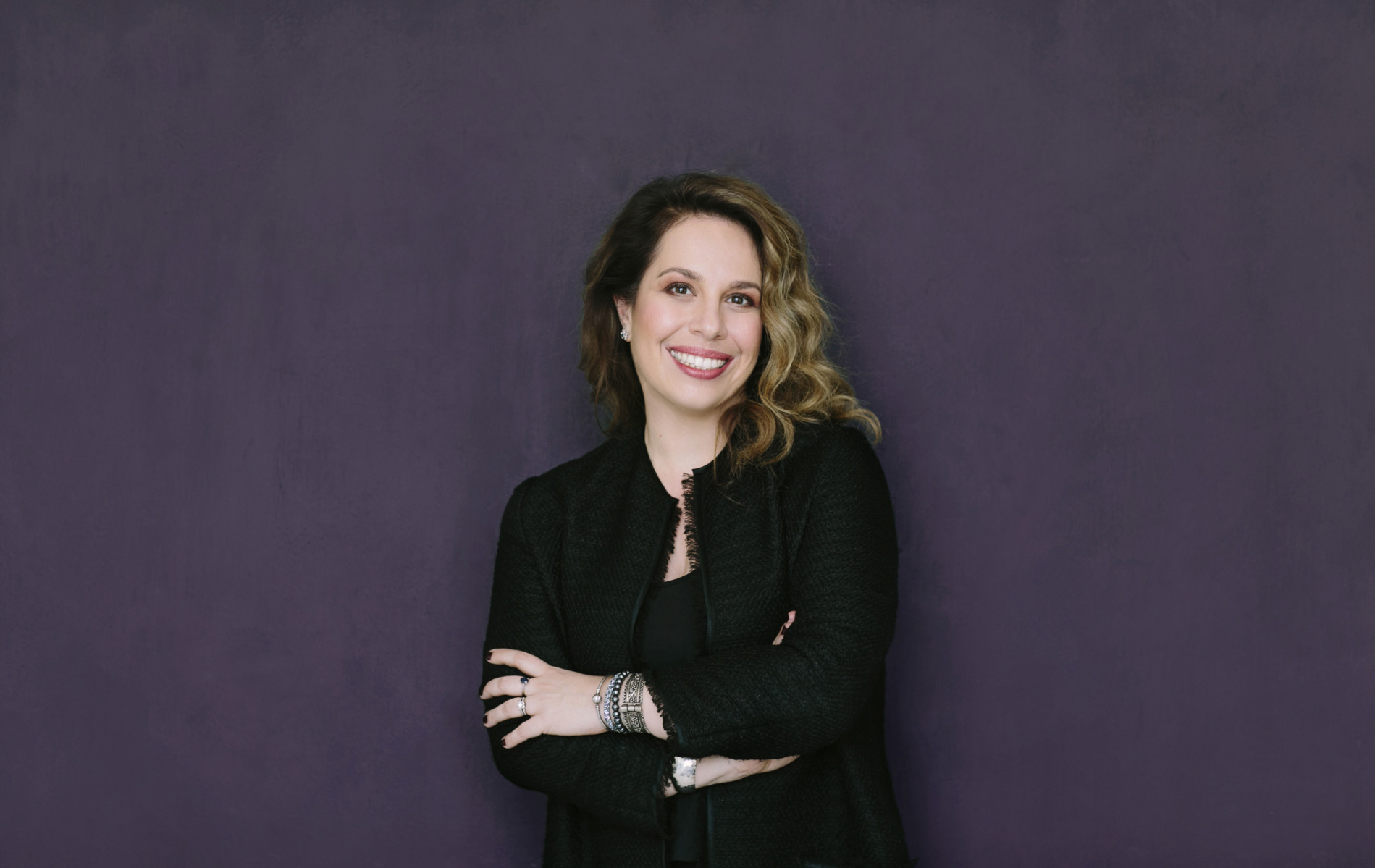 Rawya has significant experience in fragrances. After having studied at ISIPCA in Versailles and a brief stint in LVMH working for Christian Dior, she joined Givaudan, where she worked for almost 10 years and ended up leading a team in the Consumer Goods category for the whole of Middle East and North Africa, as a Creative Fragrance Manager. Most recently she started and led her own fragrance consultancy called Scent Creatives, based in Dubai.
We sat down with Rawya and discussed her past, her excitement about joining CPL Aromas and what the future will bring.
CPL Aromas: What inspired you to work in fragrance?
Rawya: Fragrance was never really a question for me, it always seemed like an obvious choice. The same way an artist uses colour to convey an emotion through pictures, fragrance allows us to translate an emotion using the most poetic of medium, scent. I like to say that fragrance is the unconscious landscape of our daily lives. Every moment is painted with unique scents that are ever present, yet discreet: clean sheets, the smell of hot chocolate from a grandfather's kitchen, the addictive powdery scent of babies, the enticing aromas of street food in Bangkok… and, through scent, I can in some way contribute to putting a smile on someone's face.
C: Please give us a brief background on your experience in the fragrance industry
R: I studied at ISIPCA in Versailles, the world's leading school for fragrance, cosmetics and flavour. After a stint at Parfums Christian Dior I joined Givaudan first in Paris, then in Dubai. I went on to spend almost 13 years between the regulatory, fragrance development & commercial teams. I became a Creative Fragrance Manager, heading the laundry and household care department for Middle East and North Africa, and the global lead on the Reckitt Benckiser account for developing markets, as well as the evaluation lead on the Unilever account in the Middle East. During my time there, I created olfactive and product strategies for the Middle East and Africa and formed an integral part of Think Tanks on consumer insights, to create fragrance innovation and new technologies.
After 15 years spent working in corporate perfumery I set up my own business - Scent Creatives, a boutique fragrance consulting agency. Our mission was to leverage the heritage and craftsmanship of perfumery, whilst amplifying trendsetting inspiration from the MENA region. I build a team of experts covering marketing, fragrance, and branding advisory services to fine perfumery brands and other scented products within the consumer goods category, including scent marketing and brand signature scent design.
C: What attracted you to CPL Aromas?
R: I see fantastic brand values and ethics at CPL Aromas. After 15 years in corporate perfumery, I find that CPL Aromas presents a tremendous potential to leverage competitive advantages of a company that understands and owns the rules of the perfume industry, all the while refusing the compromise on what makes the essence of the company. In the industry, CPL Aromas has an irreproachable reputation, and a somewhat unique status of a company that is proudly family owned, and "fragrance only".
Also, I have to say the management and people. At CPL Aromas, I have found a vibe that is one of a family, a pack. I saw solidarity, strength, and an atmosphere of belonging and valuing people first. Senior management knows everyone by name, and there is a genuine desire to build a company for the future, with an outlook on sustainability. And being here in Dubai, CPL Aromas is the only fragrance house with a production facility, which shows a true anchoring and dedication to elevating perfumery in the region.
C: How do you see yourself integrating into the team?
R: My role as I see it is to support the team in overcoming every hurdle and winning every challenge that gets thrown our way. I am quite a team player and will always be there to guide anyone who needs it, and always stand by my people. In the upcoming months, I seek to understand the company culture and existing dynamics, and then slowly step into my new role with a mindful approach to everyone's needs and aspirations. The CPL journey is one of full of potential and room for scalability, and I hope to contribute to this exciting path.
C: Lastly, what are your views on sustainability?
R: I am a Millennial, generation which has grown with the awareness of the environmental impact of human activity on our planet. I believe it is a duty of every business to be mindful of the resources we use and strive to make sustainability a part of every aspect of the way we do things. In perfumery, some of our most treasured ingredients come from nature, and biodiversity, and to continue enjoying the beauty of those oils, we need to harvest them thoughtfully. The Middle East and Africa is a region where issues such as water scarcity and rising temperatures are already at play, making it an even more pressing matter to work respectfully and make sustainability a company priority, with regionally relevant approaches.
Chris Pickthall, CEO of CPL Aromas, welcomed Rawya:
We are delighted to welcome Rawya to lead the CPL Aromas' Middle East organisation. She is a well-known expert in the region and I have no doubt that she will bring her passion for the industry to CPL, to create together with our customers and employees.