Featured | 01 September 2020
Vincent Ricord joins CPL Aromas as Senior Perfumer
CPL Aromas, the independent, family-owned fragrance house, is very happy to welcome Vincent Ricord to its creative team. Vincent has joined the company as a Senior Perfumer, working from the company's Creative Centre in Paris for the Dubai, UK and France Divisions and for the Fine Fragrances team.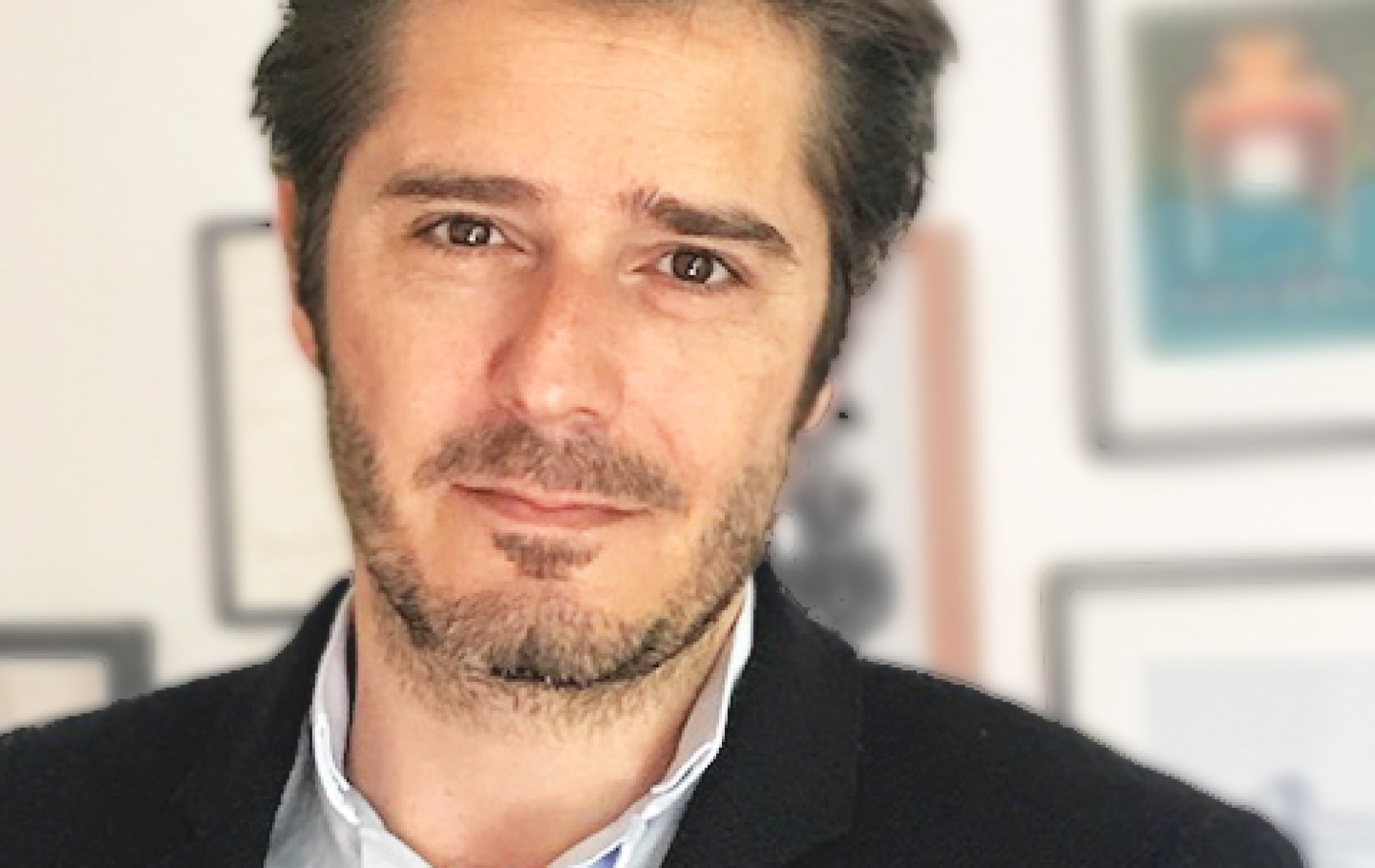 Vincent has significant experience in perfumery, having worked in different fragrance houses in France for more than 20 years. He has also taught as a professor at the École Supérieure du Parfum in Paris.

We sat down with Vincent and discussed his past, his excitement about joining CPL Aromas and to work with CPL customers across Divisions, and what the future will bring.

CPL Aromas: What inspired you to become a perfumer?
Vincent: Initially, my passions were drawing and playing music. Coming from a family based in Grasse where most of them were working in the Parfum industry, I had the opportunity, when I was thirteen, to do an internship in a perfumery lab. After one week I didn't want to go back to school! What I discovered there had a deep impact in me. All the raw materials with magical names coming from all around the world fascinated me. The experience of weighing a formula was incredible. You smell all the ingredients and you discover that some of them smell fantastic, some others are disturbing, some are strong, some are so light that you can't even smell them… and you can't imagine what could be the final result until you add the last note! Such a fascinating experience.

C: Please give us a brief background on your experience in the fragrance industry.
V: Just before graduating my Baccalaureate, I was still hesitating between studying arts and playing music as a professional or trying to enter a perfumery school. I took my decision in summer 1998. I was working in the Paris Takasago fine fragrance laboratory when I realised that drawing and playing music as a professional and doing perfumery in the weekend was not very convenient – while on the contrary, learning perfumery during the week and drawing and playing in my weekends could work.
When I graduated, Expressions Parfumées was looking after new profiles to be trained in order to enter the evaluation and perfumery team. While in EP I had the opportunity to travel mainly in France and Italy to understand our customers' expectations. I realised at the time the importance for a perfumer not only to have a good nose but also good ears. I started to be more focused on fine fragrance, home care and 100 % natural fragrances. After my wonderful experience in Grasse, working in Paris for EP and then Drom Fragrances showed me a new facet of the work of perfumer which is really interesting and challenging.

C: What attracted you to the CPL Aromas company?
V: "Working for a family company with family values was important for me; a company with a clear vision and no bureaucracy, created and directed by perfumers (being a perfumer myself). I love the thought of becoming a member of a creative team which works from Latin America to Asia and sharing my impressions with perfumers around the world – but also of joining a company which is strongly engaged in the protection of the environment, and which looks after the communities who work with the raw material suppliers every day.

C: As you will be working across Divisions, how do you think this will benefit the CPL customers?
V: Working for different cultures is such a benefit for creativity. After twenty years working in perfumery and having the chance to meet customers from all around the world I am convinced that there is no certainty in fragrances. By composing fragrances, we wish to create emotions. I don't have the recipe for a "perfect note" but I am convinced that the most interesting fragrances I composed were the result of a great encounter mixing several universes and experiences.

C: What style of fragrance do you love working with?
V: I like to think of the perfumer as a movie soundtrack composer. We have to create an olfactive dimension to a project. From the start I look after all the details of the project I work for (colours, history, tastes, energies, sounds, rhythms) in order to try to translate it with my language made of scents. I mainly work in music and most of my trial names have a connection with a song, movie or artist. It is the opportunity to explore a lot of different styles, rewriting an old fougere, building an accord around a great quality of orris or composing a fragrance made with molecule from 100% natural bio-technology…

C: And lastly, are there any sustainability areas you feel strongly about?
V: Having a chance to live my passion each day for the last twenty years, I truly want it to continue for the next decade and also to be able to relay this fantastic job to the next generations. But we have to face a reality, as a society we have to change our habits. The way my grandfather used to create fragrances is so much different than the way I do it now, and my way won't have a lot in common with the next generation's. We can't continue to produce fragrances as we used to do when we were not aware of ecological issues. We need to reinvent our way of thinking, to respect the people who work hard every day to provide us with great ingredients and to diminish the rarefaction of our raw materials. Already fifteen years ago I started to focus on 100% natural fragrances – and I am excited to see what the next improvements in the industry will be.

Christian Provenzano, Global Director of Perfumery, welcomed Vincent:
We are delighted to welcome our newest perfumer Vincent, who brings his expertise and creative talent to our Parisian Creative Centre. Vincent will not only cover French clients but will also be working alongside other Divisions on more international projects.
From the very start, Vincent will be creating together with CPL's team and its customers in Dubai, UK, France and Fine Fragrances, bringing to life the best unique and original fragrances.