Featured | 15 July 2020
World youth skills day
CPL Aromas is a forward-thinking fragrance company, whether that be capturing the latest trends for our customers, leading in the market with new innovations or educating the next generation of fragrance stars.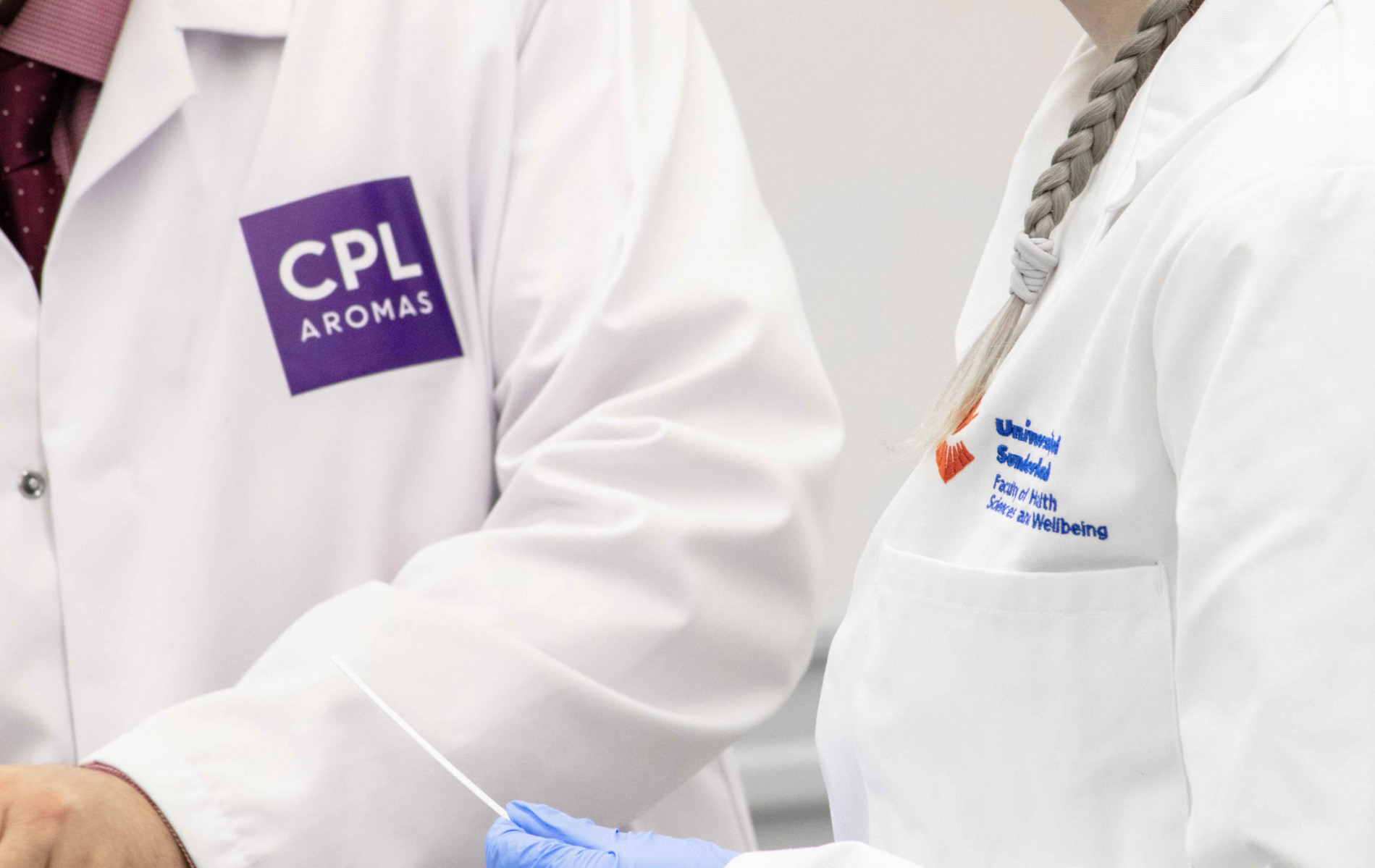 As part of our sustainability efforts, we empower people of all ages with knowledge and skills within the perfume industry, as this is integral to keeping the industry alive and thriving.
Today is the UN's World Youth Skills Day, at a time when the education sector is facing a challenging period, with school closures and youth development at risk. As young adults are most vulnerable to the incoming rise in unemployment, it is important to empower them with the knowledge and skills to take them further on a career path.
CPL have always been proud of their efforts and achievements in that regard, and to that effect have formed strong relationships with the London College of Fashion (LCF) and the University of Sunderland. There is a wide range of activities CPL do to encourage building youth skills, from hosting placement students and holding seminars and lectures to heading into primary schools and discussing the importance of smell.
London College of Fashion
Our relationship with the LCF started 20 years ago when CPL supported the inception of their MSc Cosmetics Science course, helping develop their fragrance-teaching curriculum and funding the Pickthall Laboratory at their facilities. Every year over the past two decades we have sponsored a project supporting not only cosmetic science students but also students across many differing BSc courses such as photography and fashion design. These are to give students an insight into what it is like to work to deliver customer briefs in the wider industry. We also keep the college well stocked with fragrance raw materials for the MSc fragrance teaching module!
University of Sunderland
Over the past few years, CPL have worked alongside the University of Sunderland, giving seminars every year on the perfumery, analytical and regulatory roles within the fragrance industry and supporting its students' fragrance projects each year. CPL UK are currently hosting Eva, a placement student from the University who works in the laboratory team as a technician.
Primary Schools
Not only do we support higher education but have recently spent time with younger primary school children, discussing the importance of smell and how anosmia (the lack of sense of smell) can affect someone's life. Our workshops are great opportunities for the children to smell and connect different scents to memories they have.
Celebrate World Youth Skills Day by learning something new, a word, recipe or even a new skill. To find out more about World Youth Skills Day head to the United Nations website for more details: https://www.un.org/en/observances/world-youth-skills-day