Featured | 15 June 2021
CPL Aromas launches new visual identity and website
CPL Aromas launches new visual identity and website, reflecting on company values of great service, independence and family pride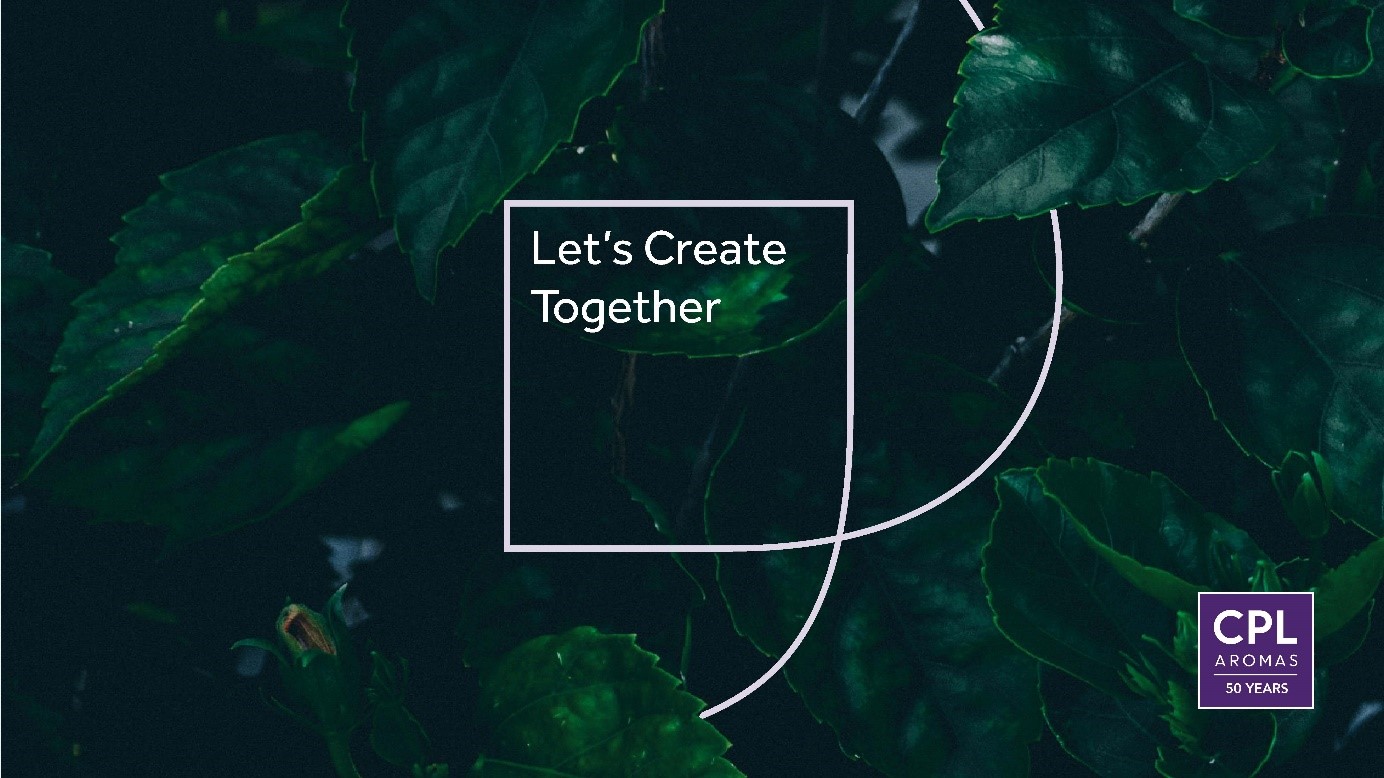 CPL Aromas unveiled its new visual identity today, with the objective of better reflecting the company's focus on customer service, independence and pride in being a family business.
The refresh is immediately seen in the company's new website and social media channels, with stronger highlights on CPL Aromas' expertise, strong sustainability stance and core values and principles.
"As we entered 2021 and our 50-year anniversary, we took some time to reflect on where CPL Aromas has come from, and where we're going as a company," said Chris Pickthall, CEO of CPL Aromas. "It felt like the right time to refresh the brand's visual identity and launch our new website, to clearly show what we stand for and the values which have brought us here".
The new look features what the company calls "the Playful Square" ­– a play on CPL Aromas' logo. By literally thinking outside of the box, the Playful Square effortlessly brings innovation and simplicity to mind, while still highlighting the messages that matter.
One of these messages is a renewed focus on the people who make CPL Aromas great. This starts with world-class perfumers who create daily with customers, and also includes the company's R&D, Evaluation, Technical, Production and Commercial teams, among others. The refreshed website and social media channels will celebrate CPL Aromas' history by looking back on the company's milestones over the decades, and peeking into the great future ahead.
This refreshed brand purposefully retains the solid foundations that the company has built its success on. Alejandro Massalin, Brand and Marketing Director for the company, said: "While developing the new visual identity, it was important for us to remember what brought us here in the first place. As our brand logo and amazing purple colour stay the same, so does our commitment to great customer service, our independence and our family origins and pride. This new look will only help us to showcase them better."
In the coming months, the new brand refresh will be deployed across the company's 18 offices and five production sites around the world.
Let's create together.