Featured | 28 June 2021
CPL Aromas launches Blumenhaus
CPL Aromas launches Blumenhaus - A Digital Experience inspired by the scent of blooming flowers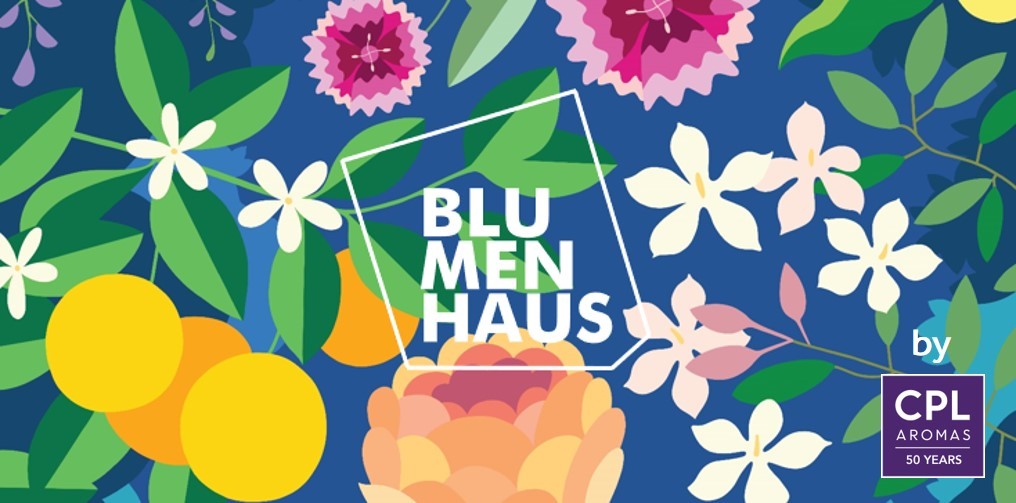 CPL Aromas, the largest fragrance-only fragrance house in the world, is launching its Blumenhaus Digital Experience today.
Blumenhaus is inspired by the blooming flowers of spring, signifying the return of better days, and celebrates eight flowers whose scent are archetypal of the season. Under the premise of brighter days, optimism, the joys of a garden in bloom and celebrating new beginnings, ​Blumenhaus will be an exciting combination of technology, nature and wonder.
The event will run for eight days, from 28th June to 5th July 2021, and has an in-home experience plus a series of inspirational original content shared on CPL Aromas' creative Instagram account @cpl_aromas_visionary and on the Blumenhaus webpage.
The agenda for Blumenhaus consists of 'Digital Moments'; highlights include Instagram Lives and Reels with perfumers, influencers, insights from analysts who helped develop the technologies behind the event, and many more surprises. Among them, an augmented reality app called 'Capture the Bloom' (downloadable on both iOS and Android) to allow the user to explore each flower in 3D. There will also be giveaway to win a bespoke paper flower box created by a renowned artist – instructions to enter will be published in the Visionary Instagram account.
Aitana López de Carrión, CPL Aromas' Fine Fragrances Development Manager, had this to say: "Blumenhaus represents a beautiful paradox. An olfactory study of flowers with a hyper-realistic approach, captured through technology and brought to life virtually, bringing people together via a shared experience."
The event will highlight two proprietary technologies of CPL Aromas. Eight exciting fragrances have been developed for this event using AromaSpace, a combination of Headspace technology with the unique craft of our skilled perfumers, to replicate natural fragrances exactly the way they were created; and EcoBoost, the company's sustainable technology to create more amazing applications while using significantly less ingredients.
"The last year 18 months have been difficult for us all. We look forward to delighting our customers, colleagues and social media followers around the world with this unique, colourful and celebratory experience", said Sam Pringle, Global Account Manager for Fine Fragrance. "Thank you to the entire team within CPL who have worked hard to bring Blumenhaus to life. Please follow our Visionary Instagram account and #cplxblumenhaus to not miss any of the magical moments coming your way!"
Let's create together.