Featured | 21 October 2022
CPL Aromas to bridge fragrance, music, and regional expertise at Beautyworld Middle East 2022
CPL Aromas, the second-generation family-owned fragrance house, will discuss the connection between fragrances, creativity, and music at their stand at Beautyworld Middle East 2022.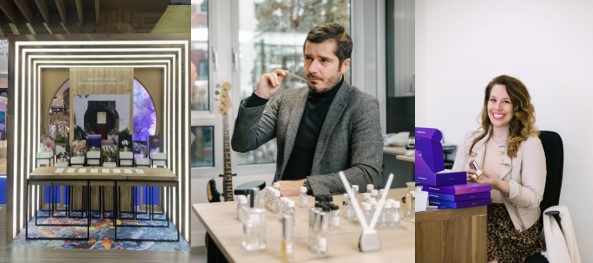 This exhibition is where once a year all the areas of the Fragrance industry – not only of the region but the world – gather to inspire and be inspired, and to spark potential business collaborations.
"We are so pleased to be back to this important global event", Rawya Catto, General Manager of the Middle East Division of CPL Aromas said. "We will be present with a stand which will showcase how we see the deep relationship of fragrance and music. We will also inspire you with our innovative digital solutions and will take advantage of our unmatched expertise in the region by presenting some regional insights and fragrances. We gave our perfumers a creative platform to "hear scents" and asked them to imagine fragrances while being exposed the rich heritage of Middle Eastern Music. Their sensitivity to art and their personal approach to sounds were turned into a beautiful collection we want to share with our partners and visitors".
She went on to say "the whole Middle Eastern Division of CPL Aromas, based at our Dubai factory, has worked hard to deliver an outstanding experience at our stand which shows our creativity and sustainability. We look forward to the discussions and creations it will inspire".
The company will also feature two of their key team members as panelists in the Beautyworld roundtables: on 31st October, Vincent Ricord, Senior Perfumer, will be a part of the discussion about trends in the industry; and on 2nd November, Rawya Catto will talk about the future of fragrances, including digital and AI innovations.
CPL Aromas invites you to join them and the rest of the team at the stand 2-A28 of Beautyworld Middle East 2022 from October 31st to November 2nd, to discuss how we can create together, while discovering lovely fragrances.
"Let's create together".