United Kingdom | Our Creative Talent
Celine Herbette
Junior Perfumer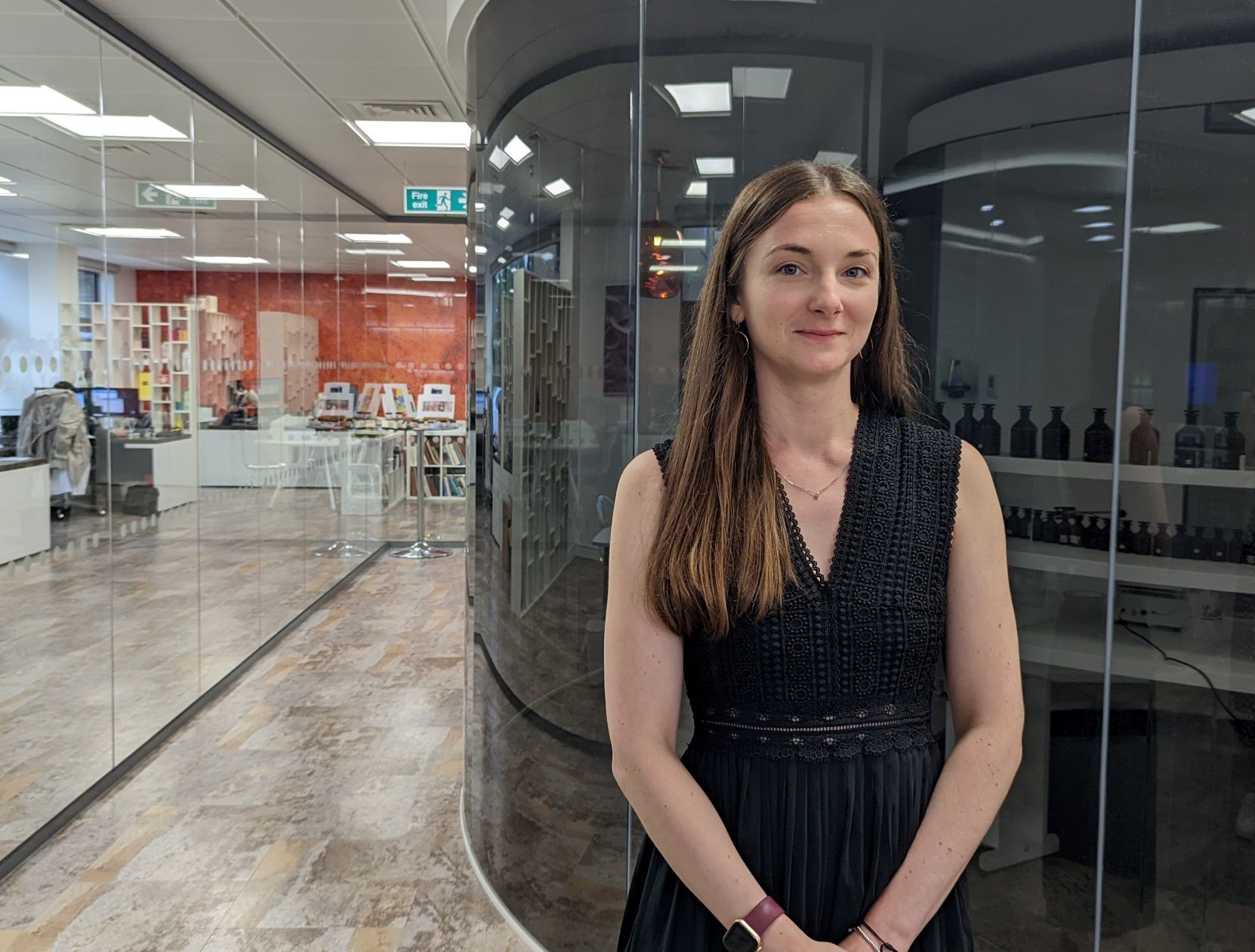 I like to apply fragrance on my neck and behind my ears, as I like to think people are smelling it while saying hello. For me, it is a great first impression."
Celine has been sensitive to smell from a very young age, and as she began to lose her hearing, her sense of smell only grew stronger which led Celine to become more sensitive to the smells around her.

---
Taking this strong sense of smell, Celine applied it to her studies at the Ecole Supérieure du Parfum in Paris, where she studied perfumery, raw materials and different applications.  The goal was to become a perfumer.
Celine joined CPL in  2020 and has since progressed to Junior Perfumer where she enjoys talking to the evaluators, sharing ideas and presenting new fragrance creations.
Celine has a few ingredients that she enjoys using the most and you can often spot them in her creations; osmanthus for its versatility, Cedarwood for its comforting ability and Muscenone as it has an enveloping and warming effect when added to a fragrance.
Sustainability is a concern for Celine like most people and is an important topic that she works towards in her day-to-day life, creating fragrances sustainably and at home doing what she can for a more sustainable lifestyle. "The future of fragrance will be focused on sustainability and we can already see the start of this movement." 
Outside of perfumery Celine practices horse riding and has been for 18 years, competing and spending lots of her free time training.  Sewing clothes and cooking exotic dishes are also amongst her favourite past-times.