Featured | 21 December 2021
2021: A big year for CPL Aromas
It's been another strange year for most of us, with continued uncertainty and change as the world continues to grapple with the impact of the global pandemic.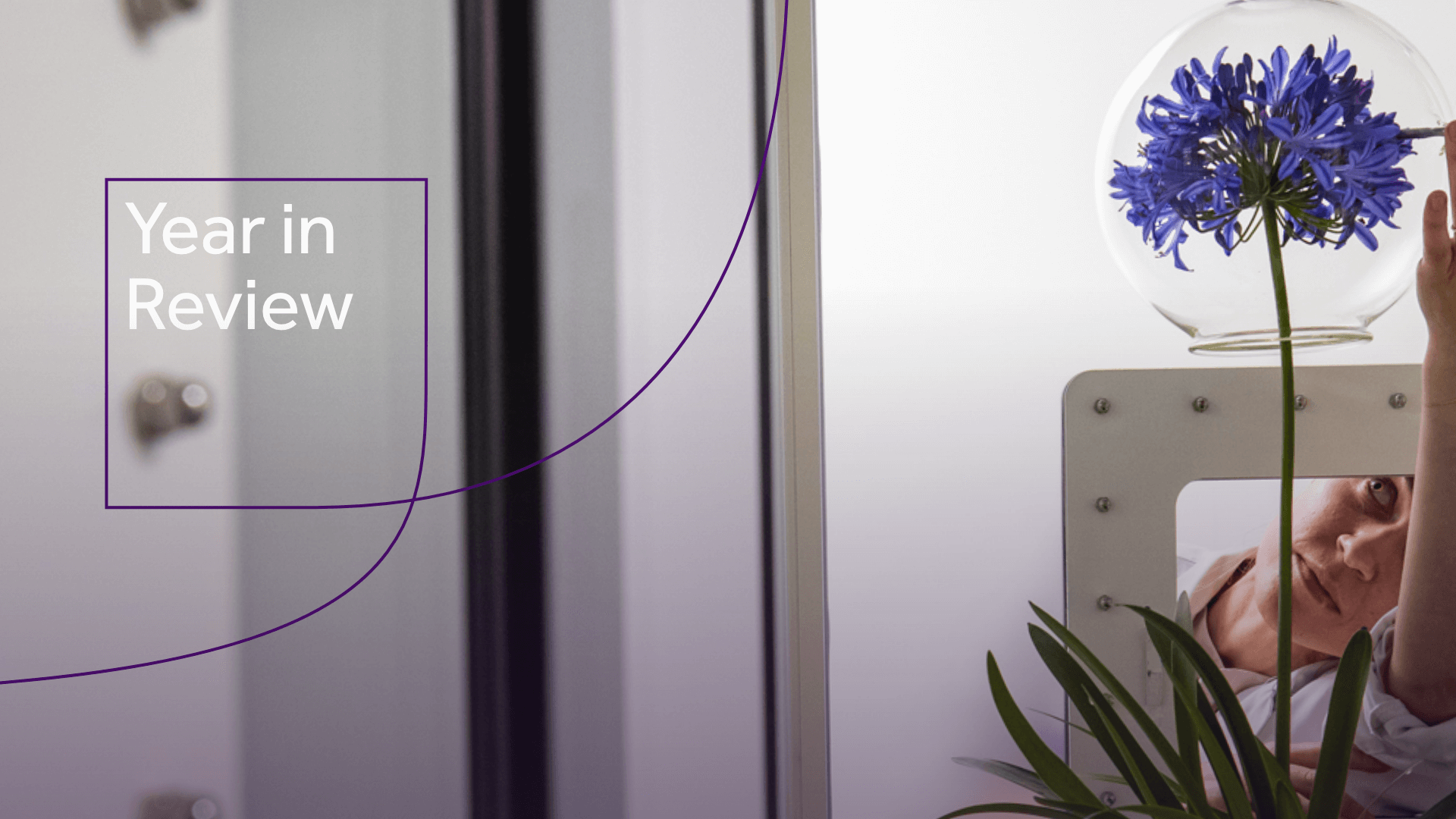 In spite of these difficulties, CPL Aromas has celebrated and achieved some great things this year too. Read on for our 2021 highlights.
1. We continued our partnership with CAFOD
Our long-standing partnership with CAFOD continued to thrive in 2021. We've now enjoyed two decades of working together to help the organisation carry out their important work to provide aid across the globe to those who need it the most.
In 2021, CPL Aromas made our biggest yearly donation to CAFOD yet. We also joined their Walk for Water Challenge, with the team getting as many steps as possible to help CAFOD raise awareness and funds to support water poverty. Our fundraising went towards improving water, sanitation, hygiene services and facilities in Sudan.
2. We expanded CPL Spain
The Spanish division of CPL Aromas upgraded to a new creative space this year to accommodate the ever-growing team. The new space provides comfortable areas for teams to work collaboratively, as well as space for workshops with customers and for creative days.
CPL Aromas Spain now has two sites, with the existing factory now offering more space for a number of different teams.
3. We rebranded
One of the biggest changes for CPL Aromas this year has been our entire visual identity. We refreshed our website look and feel – breathing new life into our channels. Along with the website, The new branding was designed to reflect our position at the forefront of fragrance innovation, as well as showcase our heritage, family roots, and our focus on sustainability and creativity.
4. We hired new talent
2021 has seen an influx of new talent joining CPL around the world – no easy feat during a turbulent global pandemic!
We've always strived to be an employer of choice, which is shown through the countless long work anniversaries some of our team has celebrated this year, and the multitude of new members joining our global family. We're now a 700-strong team, that's only getting bigger.
5. We launched a new innovation
After many months of work and collaboration between our Analytical and Perfumery teams, our new innovation, AromaSpace, came to life in 2021. This technology brings the fragrances from nature to life as perfume bases, using a detailed chemical composition from plants and other natural sources such as thunderstorms – and can be applied in a number of ways, especially lending itself to candles, reeds and fine fragrances.
6. We held our Blumenhaus event
Summer 2021 saw the launch of Blumenhaus, a collection of eight fragrances combining our AromaSpace and EcoBoost technologies to produce beautiful, seasonal floral scents. We celebrated with a week-long virtual event to celebrate the collection, which included collaborations with talented creatives who captured the beauty of flowers in their work.
7. We launched EcoBoost Plus
EcoBoost has long been a staple innovation for CPL Aromas – a unique fragrance concentration technology to help perfumers work more sustainably without compromising on quality and scent. This is achieved by a high concentration that can create impactful fragrances at 10 times less dosage than a standard fragrance.
We took this even further in 2021, with the launch of EcoBoost Plus. This development uses 2 times less dosage than EcoBoost and 20 times less than a standard dosage – the perfect solution for businesses looking to reduce their emissions.
8. We went to Beautyworld
We spent a wonderful three days at the Beautyworld trade fair in Dubai, where we showcased some of our creations, shared insight into our sustainability mission and supporting technology, and got to meet and mingle with other industry experts – in real life!
9. We celebrated 50 years of CPL Aromas
And of course, we ended the year by marking a huge anniversary: 50 years of CPL Aromas – and 50 years in the fragrance industry as an independent, family-run fragrance house. We've done and achieved so much in this time, yet we're still certain that there's even more to come…
Thank you to all of our colleagues, clients, friends, and family who have supported CPL Aromas in 2021.