Featured | 03 February 2023
2023's biggest fragrance trends
Fragrance creativity doesn't take place in isolation. As with art, music or fashion, the process of creating exciting new scents is heavily influenced by wider societal trends and consumer desires.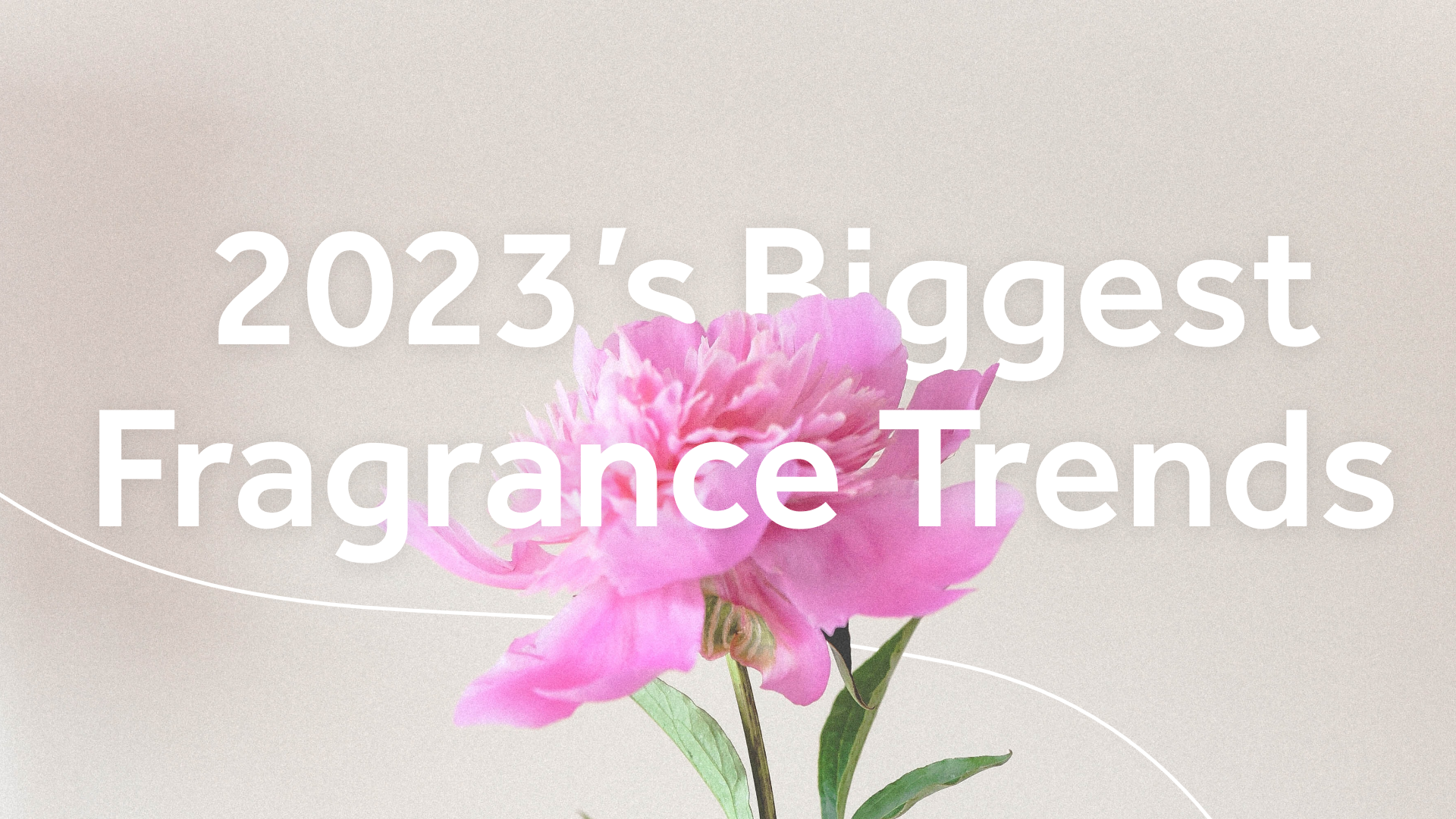 To ensure our teams are creating fragrances which are not only pleasing to smell but appeal to consumer tastes more broadly, it's vital that we understand current trends and how these impact the world of perfumery.
Read on to hear about the trends that we think will be shaping scent creation the most this year.
The colour of the year will be brought to life through scent
Each year, Pantone's colour of the year stands to encapsulate the spirit of the year to come. Pantone's colour for 2023, Viva Magenta, is unconventional, bright and bold – a strong and powerful colour that celebrates life and embraces consumer preferences to stand out and to draw inspiration from nature.
Viva Magenta is so evocative that it will influence many aspects of fashion, art and design this year heavily, including perfumery. That's why we're creating a collection of fragrances inspired by the shade.
Cost conscious customers will drive the demand for economical scents
With many countries experiencing recession and cost of living on the rise, customers will be looking to save money wherever they can. The need for cost-effective options will see a surge in own-label products being purchased and cause manufacturers to seek more economical solutions to their fragrance needs.

Fragrance concentration technology like EcoBoost will play a powerful role in providing more value for money – delivering high-quality fragrance at just 10% of the normal dosage.
A continued focus on sustainability will drive choices
A desire for sustainability will continue to influence the innovations, ingredients and trends in fragrance this year.

With consumers seeking the most planet-friendly options possible, we'll see growing markets for biodegradable and solid format fragrances, as well as for the inclusion of environmentally responsible and upcycled ingredients.

And it won't just be what's inside a fragrance that consumers consider. The demand for sustainability will also spread into its packaging – with things like repurposed recyclable packaging and refillable options set to become more popular.
Reconnecting with nature to boost our consciousness
In addition to promoting sustainable and earth friendly ingredients, consumers will also be looking towards scent as a gateway to reconnect with nature and our planet in 2023.
Just as nature flourishes with new life, nature inspired scents will evoke a feeling of optimism and personal growth, while helping us to become more conscious and aware of our connection with and responsibility to the planet.
The importance of fragrance and packaging as a mood booster
We also predict 2023's consumers will be looking towards purchases that make them feel good. For fragrance, this will see shoppers gravitate towards mood-boosting fragrances and packaging with design elements (like bright colours) that lift their spirits.
Storytelling through scent is important to customers
Consumers are increasingly expecting that scents go beyond just smelling great. That's why scent storytelling will be key this year – creating a deeper sentimentality to the product which is a powerful driver of customers' purchasing.
One example of this scent storytelling is our Guochao scents, which embrace the rising tide of products that incorporate elements of traditional Chinese culture and style by evoking them through fragrance.
A new digital world will change consumer preferences and the creative process
Set to change the way that people both shop and create, the expanding Metaverse will drive people towards a more digital-focused world.
With a number of beauty brands already embedding themselves into this digital playground, 2023 is set to be the year in which brands try to create virtual experiences that bring their fragrances and brand ethos to life through alternative senses.
Interested in how we could use our expertise to support you in the creation of a fragrance this year? Contact us here.
Related blog posts