Featured | 30 September 2021
5 decades in fragrance: CPL Aromas and the '00s
Having now spent 50 years in the fragrance industry, we're taking a look back at each decade and how this has shaped the work we do today. Let's look back to the '00s.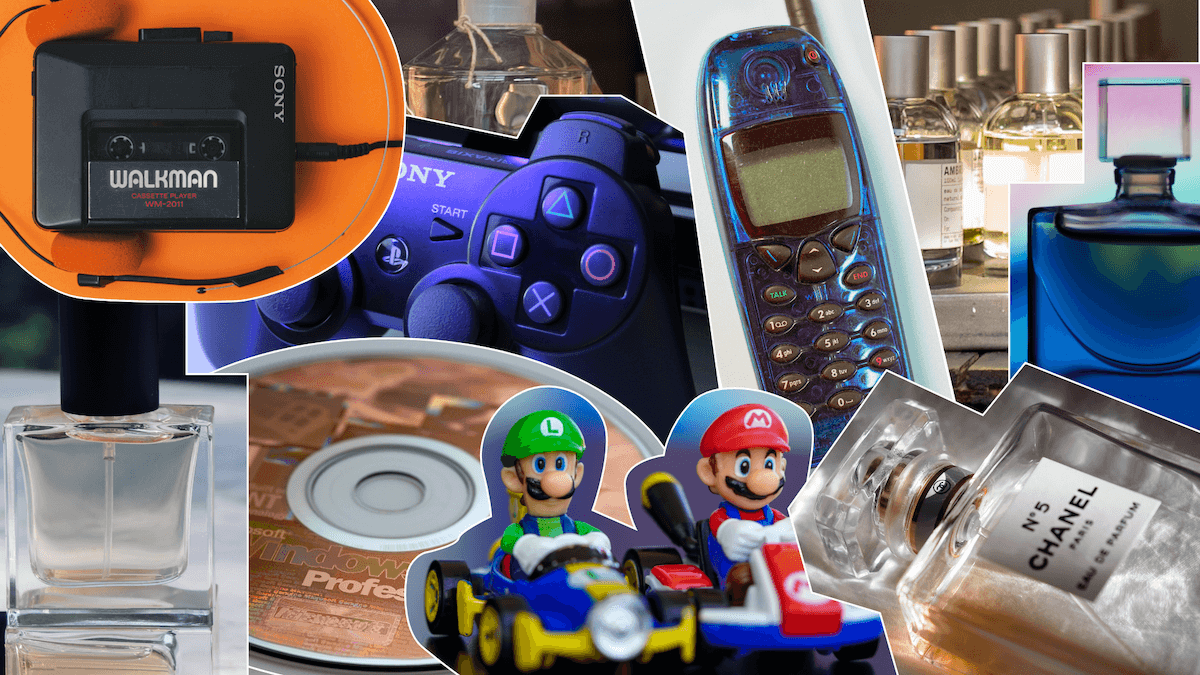 To commemorate our 50th anniversary this year, we're looking back over our five decades in fragrance – exploring which trends have shaped our work every 10 years, and how each form part of our company's rich history.
When we look back to the '00s (or the "Noughties", as they were called) the first thing to mind is, of course, the millennium. This major event brought a new era of digitisation along with its fair share of concern – remember the "millennium bug"?
Society in the '00s was characterised by an unprecedented rate of globalisation, with a sharp increase in the use of the internet connecting people from the four corners of the world at new speeds. Social media usage was set to boom, connecting people more than ever before – bringing both new opportunities and challenges.
The world saw conflict and unrest with terror attacks, as well as starting to pay attention to climate change – which became a hot topic on government agendas. The '00s also saw a major recession, affecting industries and businesses across the globe.
Fragrance trends in the '00s
And it wasn't only a boom of change for society. During the '00s the fragrance industry sprung into action with more than 8,000 new fragrances created, as perfumers became more experimental and adventurous in their work. This is a sharp contrast to the '90s, where just 2,000 new perfumes made it to the market.
The rise of globalisation meant this barrage of new fragrances were designed to be globally and commercially enjoyed by all. Fruity and floral scents topped the charts, with many popular celebrities also coining their own scents for the masses.
A prime example of this, and one which is still around today, is Flowerbomb by Viktor & Rolf (2003); a floral and super sweet scent introduced in 2005 as an ambery perfume. Other sweet fragrances from this era include Amor Amor Cacharel (2003, the concept of a love potion) and Ange Ou Demon by Givenchy.
Men's fragrance also took a turn in a different direction, becoming more interesting and diverse around the idea of new masculinity and metrosexuality. Many aimed to make a strong statement and, for the first time ever, fragrances using Oud appeared in western perfumery.
A notable example of this is M7 by Yves Saint Laurent which at the time made a bold and controversial statement. Other powerful scents included Terre d'Hermès, a masterpiece based around woody, earthy and spicy notes and One Million by Paco Rabanne, self described as "a perfume for a real gentleman that can beguile and seduce" –a spicy fragrance with notes of amber and vanilla.
Aside from gender specifics, the other major trend worth noting is the craze of reinventing the classics. Coco Mademoiselle and Chance by Chanel, Narciso Rodriguez and Miss Dior Cherie are all clear examples of this.
CPL Aromas' work in the '00s
During the '00s, we had our hands full and worked on a variety of notable projects, ranging from Jo Malone Pomegranate Noir, to Agent Provocateur Eau Emotionnelle and Yardley Geranium, weaving in these scent trends caused by globalisation.
The '00s were all about change. Fragrances were experimental and featured new scents like oud – which persisted into the '10s, where interests shifted firmly into the luxury sector. Stay tuned for more on this next decade...

Learn more about CPL Aromas' history.
Related blog posts