Featured | 05 April 2023
Blanding is over: celebrating iconic maximalist fragrances
For many, Burberry's recent logo rebrand from simplistic sans serif font to a detailed, historic logo of a knight on horseback has signalled a change for brands.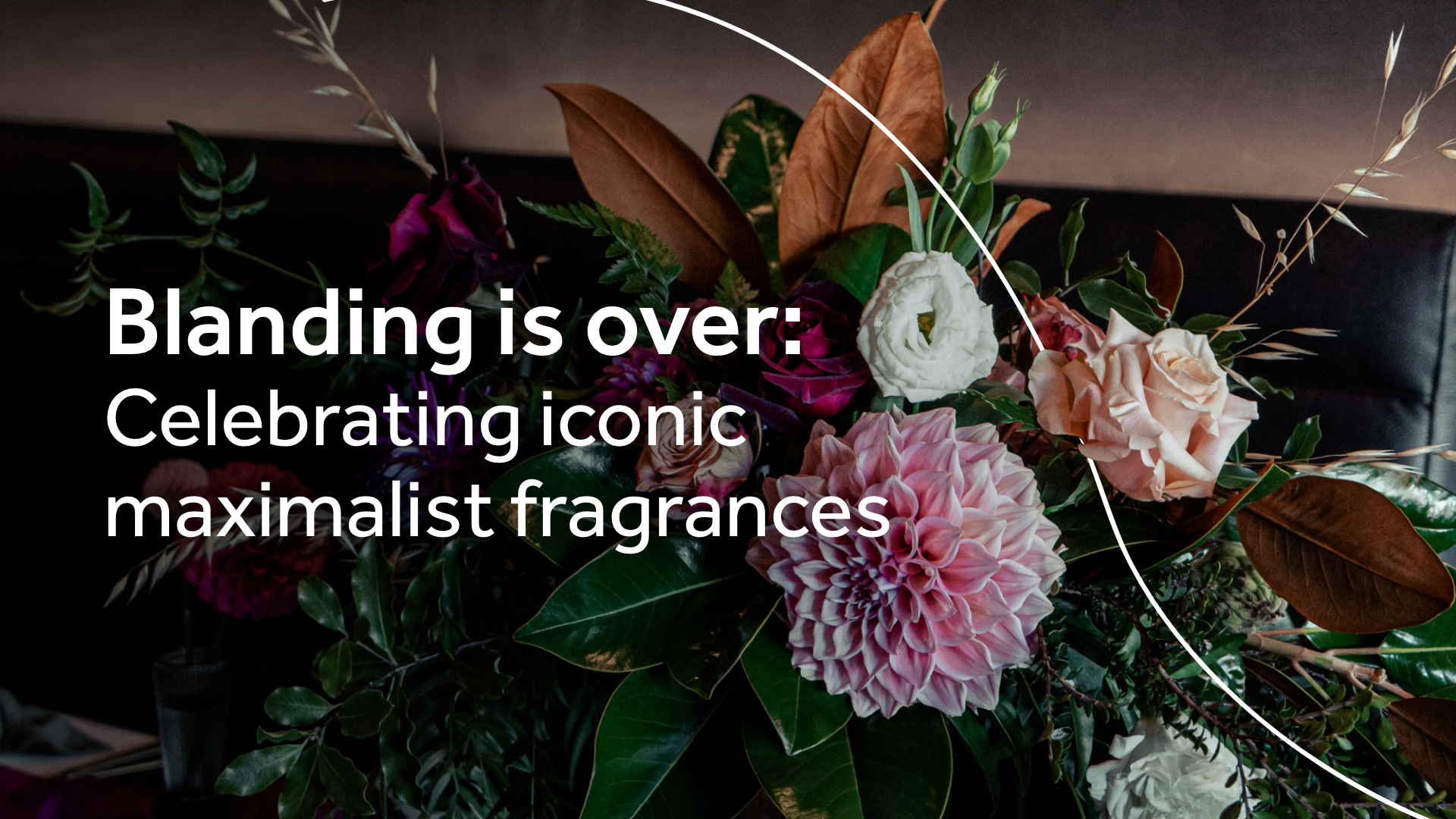 Blanding - the trend for luxury brands to adopt a simplistic and semi-homogenous look and feel - is dead, and an exciting new era of embracing all things maximalist, ornate and heritage is on the horizon.
But what does this mean for fragrance, and which scents can we look to as existing examples of this style?
How packaging and scent combine to tell a story
In perfumery, storytelling plays an essential part in how we create and market scents. There are endless fragrance combinations that work well together, but what creates a truly powerful scent is when these also align with a story: evoking memories and conjuring emotions.
Nearly as vital as the ingredients themselves, a fragrance's packaging plays a powerful role in creating a story and evoking the brand's image – inspiring ideas of what the scent may smell like, and making the fragrance easily recognisable on the shelf.
Truly unique branding can be a powerful storytelling device, and elevate a perfume into an icon.
Maximalism in the world of fragrance
Penhaligon's Highgrove Bouquet is an example of a heritage brand embracing classic elegance through the use of embellished lettering on their label. While the bottle itself is elegant and clean, the calligraphic label is ornate – evoking the brand's legacy and the timelessness of the fragrance within.
Launched in 1993, Jean Paul Gaultier's Classique is one of the most recognisable and enduring fragrances of all time. The bottle, shaped in the form of a woman wearing a corset, is a sultry ode to femininity – equally as iconic as the fragrance's floral amber scent.
Moschino's Fresh comes in a bottle that mimics a spray bottle of cleaner – taking something familiar and giving it an ironic twist of luxury. Easily recognisable, the bottle is undeniably quirky and evocative of the brand's eccentric design style.
The carnation pink colour and distinctively-shaped bottle of Gucci's Flora Gorgeous Gardenia make it a standout on the shelves. Modern, fun, trendy and young, the packaging perfectly aligns with the type of consumer the fragrance is designed for. In a nod to the brand's heritage and identity, the label features a distinctive floral motif created for the House of Gucci in 1966.
Like these iconic scents, creative packaging can be the differentiator that entices consumers to try a perfume and makes it enduringly recognisable. But to ensure success and create something iconic, this packaging must serve a purpose and align with the fragrance it contains, desired consumers and the brand's image.
Interested in how our team could support you in the creation of an iconic fragrance worthy of a maximalist bottle? Contact us here.