Featured | 29 September 2022
Meet the Perfumer: Esneda Vela
CPL Aromas has perfumers working across the globe, operating in the business' key hubs to support our customers. Esneda Vela, a perfumer based in Colombia, is part of this team.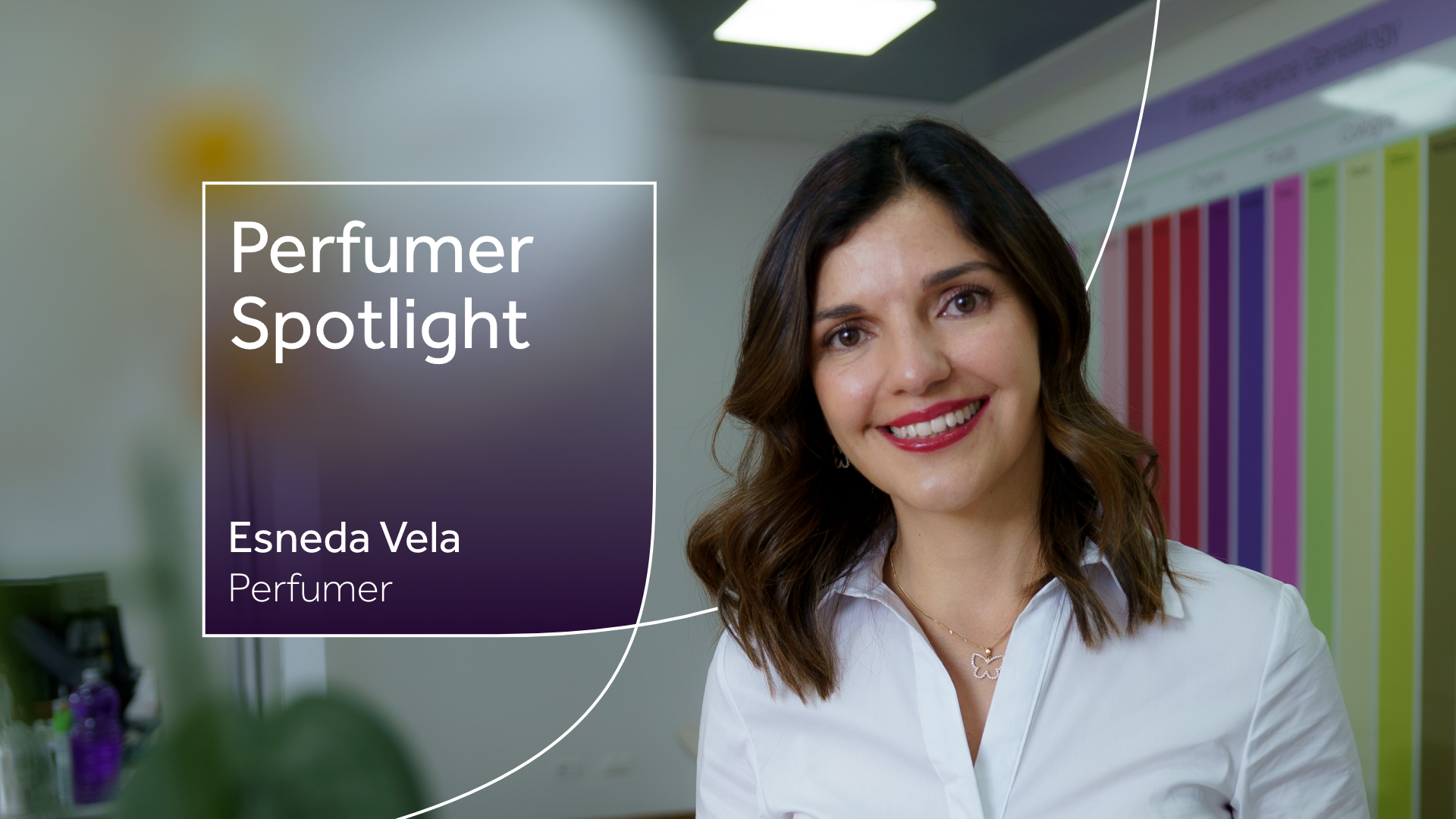 Esneda joined CPL Aromas in 2008, after studying Chemistry at University where she specialised in perfumery and aromas during her final year. She followed this with two years at the Grasse Institute of Perfumery to hone her skills further, and learn all about the raw materials needed to make fragrances – as well the many different extraction methods.
Esneda sat down with us to share her story, and what could be next for the world of fragrance.
How were you introduced to the fragrance industry?
I grew up in Bogotá surrounded by the smells of different fruits, flowers and the changing weather. My father worked in the fragrance industry in a sales role, so smelling fragrances became second nature to me from a young age.
What has been your journey in CPL Aromas so far?
When I returned to Colombia in 2008, I joined CPL Aromas in the marketing department and later moved to the sales department, where I learnt more about the business from a customer's point of view.
After two years in this role, I was promoted to Technical Manager – leading on compounding, quality control and the evaluation departments, before eventually becoming a perfumer. It's not the most conventional route, but I've now been a perfumer for the last seven years.
What do you enjoy the most about your job?
I love meeting with our customers and discussing their upcoming projects to understand exactly what they're after, and then translating this into a specific scent. I always feel happy and proud seeing the finished products on the shelves.
What is your favourite ingredient to use?
I love working with vetiver due to its smoky, woody notes. You'll only need a dash of it within any fragrance to smell its effect.
How do you see the fragrance industry evolving?
For me, sustainability is the present and future of both the fragrance industry and CPL Aromas as an organisation. The future of fragrance should be around customisation, transparency, and sustainability.
What do you enjoy outside the world of perfumery?
Outside of perfumery I love to travel –discovering new cultures, trying new food and finding new sources of inspiration for perfumes.
Find out more about our creative talent.