Featured | 22 September 2023
Julien Rasquinet Joins CPL Aromas
We're thrilled to introduce Julien Rasquinet, our new Senior Perfumer at CPL Aromas France. Julien's love for fragrances began at the age of 14, and now as a Senior Perfumer, he brings his passion and expertise to our team.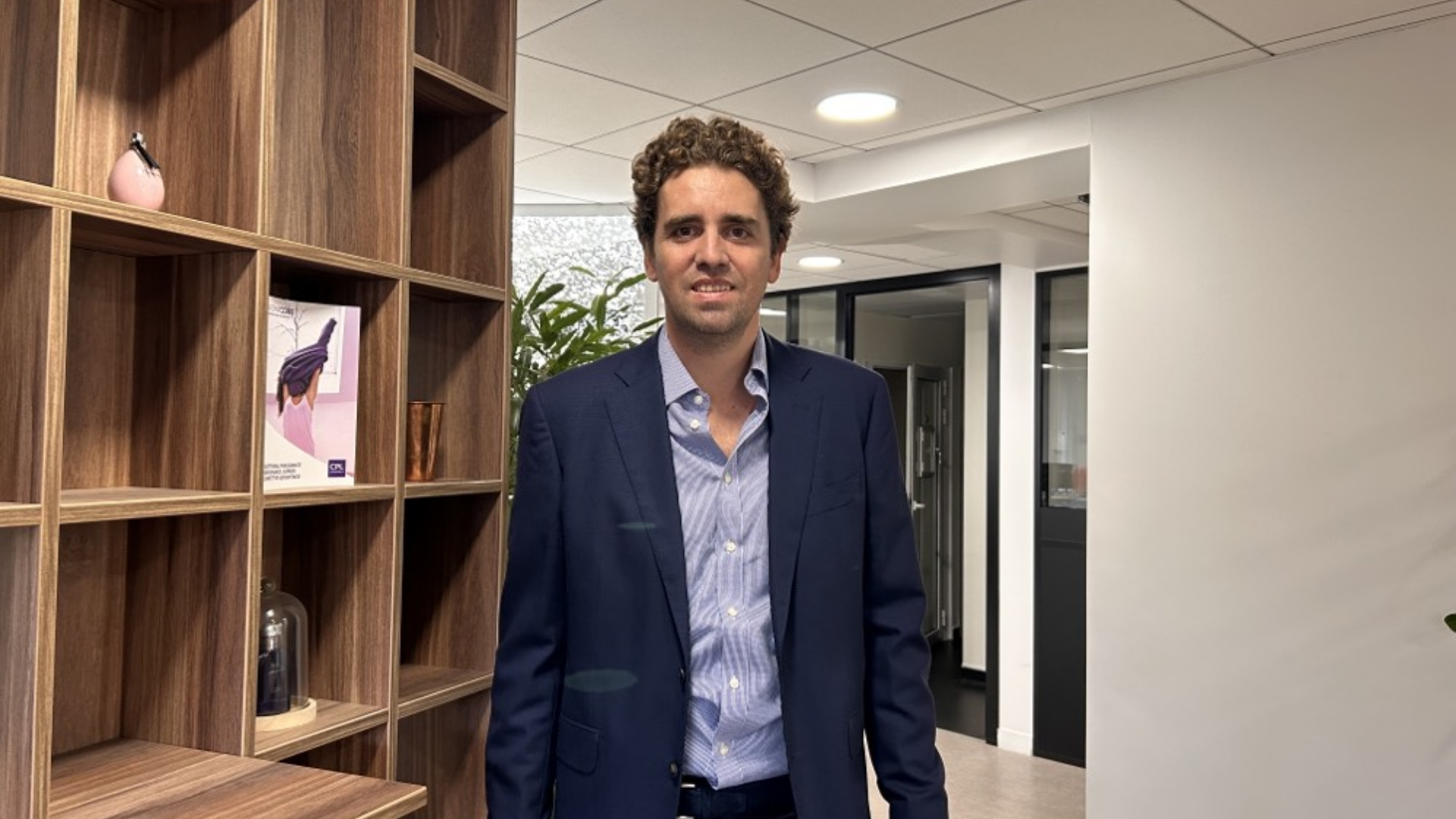 Julien Rasquinet began collecting his first perfumes at the age of 14. He did not have an enormous collection, but he was faithful to his preferences and considered them as an extension of his personality.
After studying business, he went to New York to do an internship at one of the largest perfume companies in the world where he enjoyed playing with the raw materials, which led him to realise his dream was to be a perfumer.
Julien then returned to France. For him, Pierre Bourdon was a skilled perfumer in the industry at that time and it was his own father who gave him Pierre's business card. The next day he called him and for more than a year they met for coffee, breakfast, etc. Since he had not studied at ISIPCA he didn't think it would be possible for Pierre to train him as a perfumer but Pierre heard about Julien's dream and offered him the chance to be his last apprentice before he retired.
He spent 3 years training in which he went through extremely complicated and hard moments but Julien wouldn't change anything about his experience. The method he studied was a blend between that of Jean Carles' and Edmond Roudnitska giving Julien the opportunity to learn from the best.
That perfect twist was what he calls narrative perfumery, perfumery that explains a story. It is incredible how thanks to chance encounters, not only a person's professional career can be changed, but their life as well.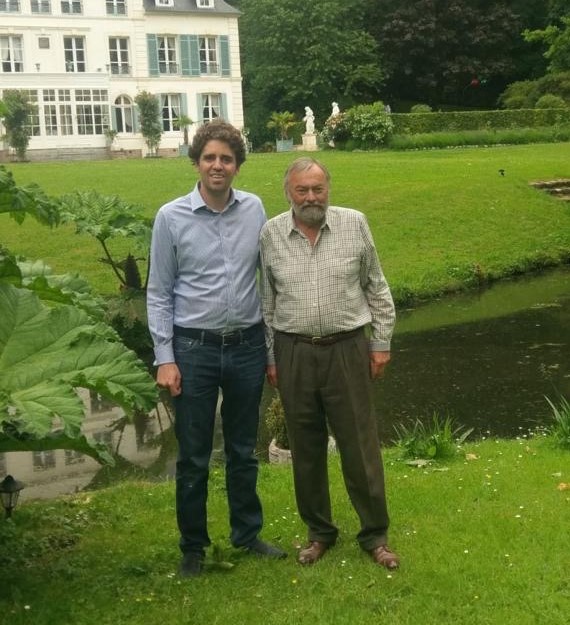 In 2008-2009 Julien decided to work as an independent perfumer, which was greatly beneficial for him. It was not a good time for the industry, many layoffs, economic crisis, etc. Giving Julien even more experience as it was not so common to find independent perfumers.
For 4 years he was Creed's perfumer, with a luxury evaluator, Pierre Bourdon, who wanted to follow Julien's work very closely. This was where he began to become interested and later fell in love Arabic perfumery and also where he created one of his biggest sales today: Royal Oud.
Later he began to work for one of the largest perfumery companies because of this love. He started working in Dubai, where for years he had his creations well recognised in the area. After that, he spent 5 years between Dubai and Paris until later discovering CPL.
How did you become interested in perfumery, and what inspired you to pursue a career as a perfumer?
Before the love of perfumes came smells. Perfumers feel the world differently from everybody else. For other people the visual aspect will be more important than a smell, but for a perfumer, smells are the strongest memory they have. When I think of my grandparents I think of the smell of their house before I remember their voice. The smell of forest, salt, horses, nature, freshly cut grass, etc. That is the first thing that comes to mind before any visual aspect.
What is your creative process like, when developing a new fragrance? Where do you get you inspiration?
I always try to explain a story when I am creating a perfume. I do not like it to be a transcription of what I have seen in nature, I like to have a more romantic vision of the story.
When I am creating, I seek to awaken emotions. A perfume starts with an idea. Then the words come but I try to have the emotion before the idea. Then words arrive from which we pull the thread to explain a story.
Are there any specific fragrances or ingredients that have had a significant influence on your work as a perfumer?
Although it is quite early to opt for one or the other, I have been targeting amber notes. I really like the strength of these types of notes, they have a lot of personality. We say that a perfume always tells the truth, and I believe it is the exact opposite.
The perfume I wear does not allow me to express what I am but, instead, it expresses what I want people to see about me. When I am creating perfumes that are so opulent, so amber, so powerful, it is a way to make me forget shyness or not wanting to show myself completely.
What are some of the challenges you face when trying to capture a particular scent or emotion in a fragrance?
In general, when you are a young perfumer, you have many ideas, but you are not always lucky enough to be able to materialise them. I think that at least 10 years of experience is necessary to start enjoying those ideas that we were not able to materialise. To this day, I often build on my initial ideas, I could not do it at the time and today I am much happier with the achievement. So, I tell myself that with 10 more years of experience my expertise will grow further.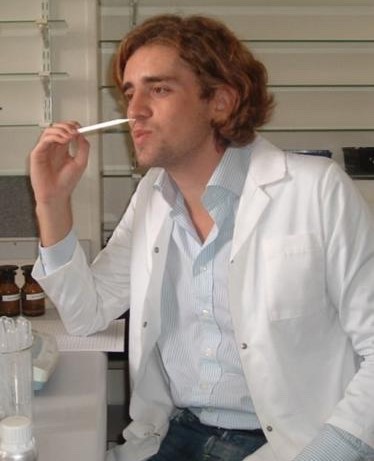 If you had to choose only one perfume, what would it be?
It is a bit pretentious because obviously I am going to choose one of my creations, that's the perfumer's ego... But it would be Frédéric Malle, The Moon.
What are some of the most memorable or unique fragrances you have created, and what was the inspiration behind them?
Frédéric Malle, where I was inspired by the happy afternoons you have in the Middle East, because I have an extremely positive vision of Arab hospitality in how they receive you with scents that include notes of chicha, rose and saffron.
And then one of my first creations for Naomi Goodsir, an Australian hat maker, a small brand but one I am very proud of. Her first workshop was an old disused church and she often made bonfires in front of it, so she wanted me to create a smell that she remembered, the smell of wood, fire and incense in the church, because she discovered that when she returned to it, the incense had ended and the smoke was still present.
So, I made an incense that smells like embers, and it is an achievement that I am quite proud of. This is an example of the narrative perfumery that I like, this type of story telling that is so strong.
How do you select and source the raw materials and ingredients for your perfumes, and how important is the quality of these materials in the final product?
For me quality is essential, obviously. I will always choose the best raw materials and understand who the supplier is.
How do you balance your personal creativity with the commercial aspects of creating fragrances that will sell well in the market?
For a perfume to sell well we need to have a good knowledge of the market. I will tell you something, I have never seen anyone with as much knowledge of the market as CPL. It is incredible how trends, consumer studies, etc. are followed. Because of this it is relatively easy for us to know that the perfumes we create will be accepted by the public.
Even if a perfume is accepted by the public, it does not mean it will necessarily sell. We must find a balance, to be able to find a perfume that we like and at the same time provides something new and attractive to the consumer.
When we rely too much on studies, creativity can be lost and therefore perfumes are no longer unique. The consumer must like it but above all it must have an identity. Therein lies the magic for the perfumer to intervene and not be replaced by artificial intelligence.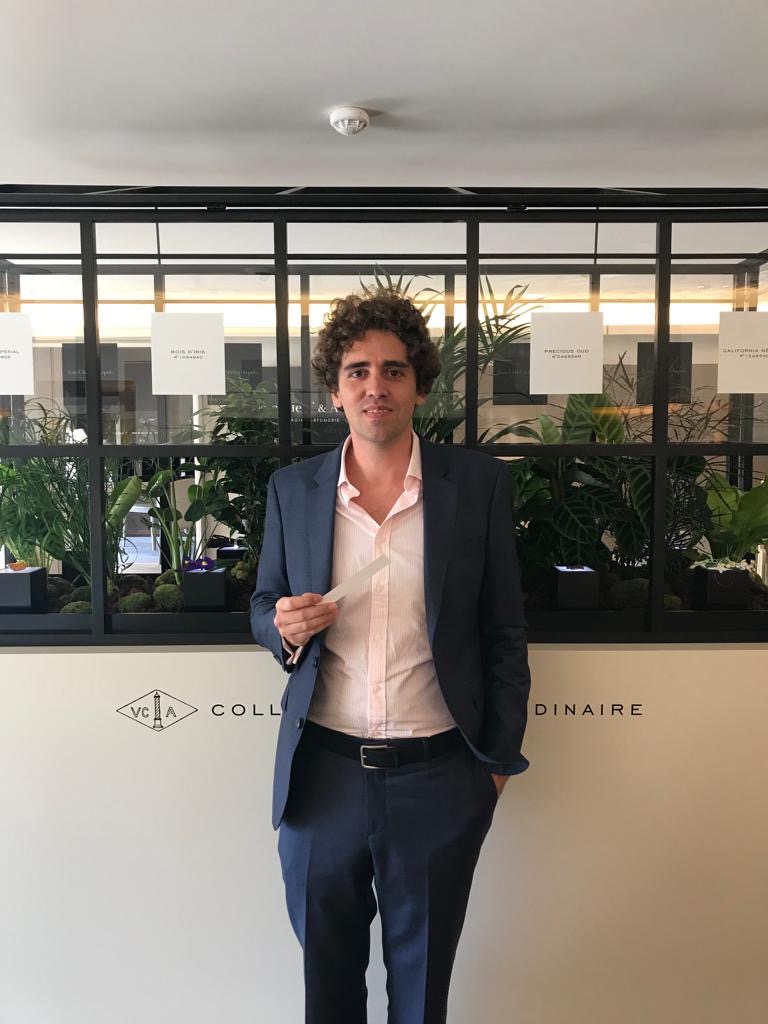 Can you discuss any current trends or innovations in the perfume industry that you find particularly exciting?
The most exciting trend is that we are learning to consume less by consuming better. Learning to buy more interesting, exclusive and better-quality perfumes. Ultimately, luxury and artistic creation still have a bright future ahead of them.
What do you find most rewarding about being a perfumer, and what keeps you passionate about your craft?
For me, the most comforting thing is when it is announces that we have won a project, it is an incredible moment. The job of a perfumer can often be challenging, as there are many projects we work on, often for months that take a long time to launch.
There is the personal satisfaction of being able to do something new and innovative. When you think you have made an idea come true, that is satisfying. It is hard to quantify. But there are times when we say to ourselves, yes I found a chord, a chord that really has something.
Why CPL?
Because I wanted to work for a family company. I thought I needed an environment that was both serene and ambitious to keep the flame of creation ever brighter. I have long observed with interest the regional successes of CPL in the UK, the Middle East and Asia. This success made me aware of the company's unique spirit and attracted me. I was contacted by Chris, who had an affection for my style, who had seen my successes for some of the most prestigious brands in the world. I have never been happier in my career than in the moments when I had to contribute to building success stories!
Thank you Julien and welcome to CPL Aromas.