Featured | 27 October 2022
Meet the Perfumer: Christian Provenzano
Through decades spent mastering their craft, each perfumer develops an incredible depth of knowledge that can take them all over the world, shaping their fragrance creations and helping to inspire the perfumers of the future.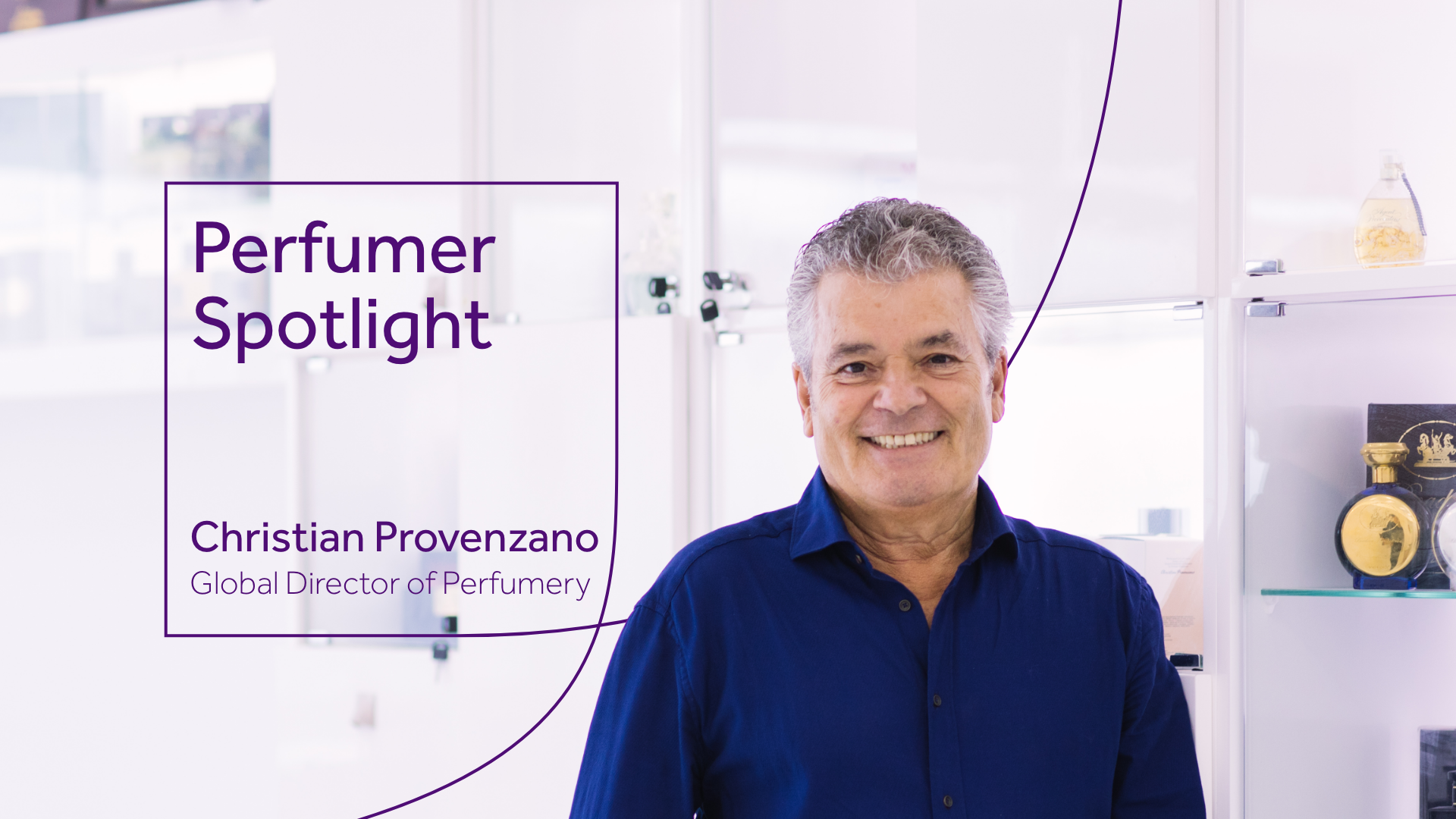 For Christian Provenzano, Master Perfumer and CPL Aromas' Global Director of Perfumery, a career which started in the Netherlands has led to incredible experiences across the globe — all leading to a position in our Dubai creative centre where he now leads a team of 30 perfumers worldwide, inspiring them with his genuine passion for the industry.
We spoke with Christian to find out more about what sparks his creativity and how he discovered his passion for fine fragrance.
What first sparked your interest in a career in perfumery?
To be honest, I didn't know I was going to be a perfumer. I started in the fragrance industry in Amsterdam with a company called Mashmeijer a long time ago, and loved the industry straight away. I haven't stopped working in it since.
What is it about fine fragrance specifically that has captured your imagination?
Although I worked on other applications earlier in my career, when I discovered fine fragrance I fell in love with having the potential to express my creativity. In fine fragrance, you have no restriction on price and the raw materials you can use – it's just another world.
Where do you look for inspiration when creating a scent?
When creating a scent, you're always surrounded by things that can inspire you: cooking, being in nature, and music. I find particular inspiration from music, as I used to be a musician before entering this industry.
What advice would you give to a junior perfumer or someone aspiring to enter the industry?
My advice would be to get very familiar with the ingredients. We obviously have a lot of ingredients to learn about and to memorise. This is probably the first step I'd recommend they take.
How do you like to apply your own scents?
There are various ways of applying scents. People tend to do it on the wrist, some apply to the neck. In the Middle East, we apply them all over the body!
How has living in Dubai influenced your fragrance creation?
Being surrounded by Middle Eastern culture for 15 years, I have developed a flair for the use of amber and Arabic fragrances.
What are you most excited for at Beautyworld Middle East?
Beautyworld Middle East is one of the best exhibitions that there is. It allows us to showcase our creativity, and we have prepared some amazing products for this year's exhibition.
Find out more about our creative, talented perfumers and how they work.