Featured | 21 January 2022
Meet the perfumer: Claudine de Vogel
We're so proud of our teams at CPL Aromas – a talented group of people who work hard behind the scenes to create quality fragrances, lead innovation and give our customers an amazing experience.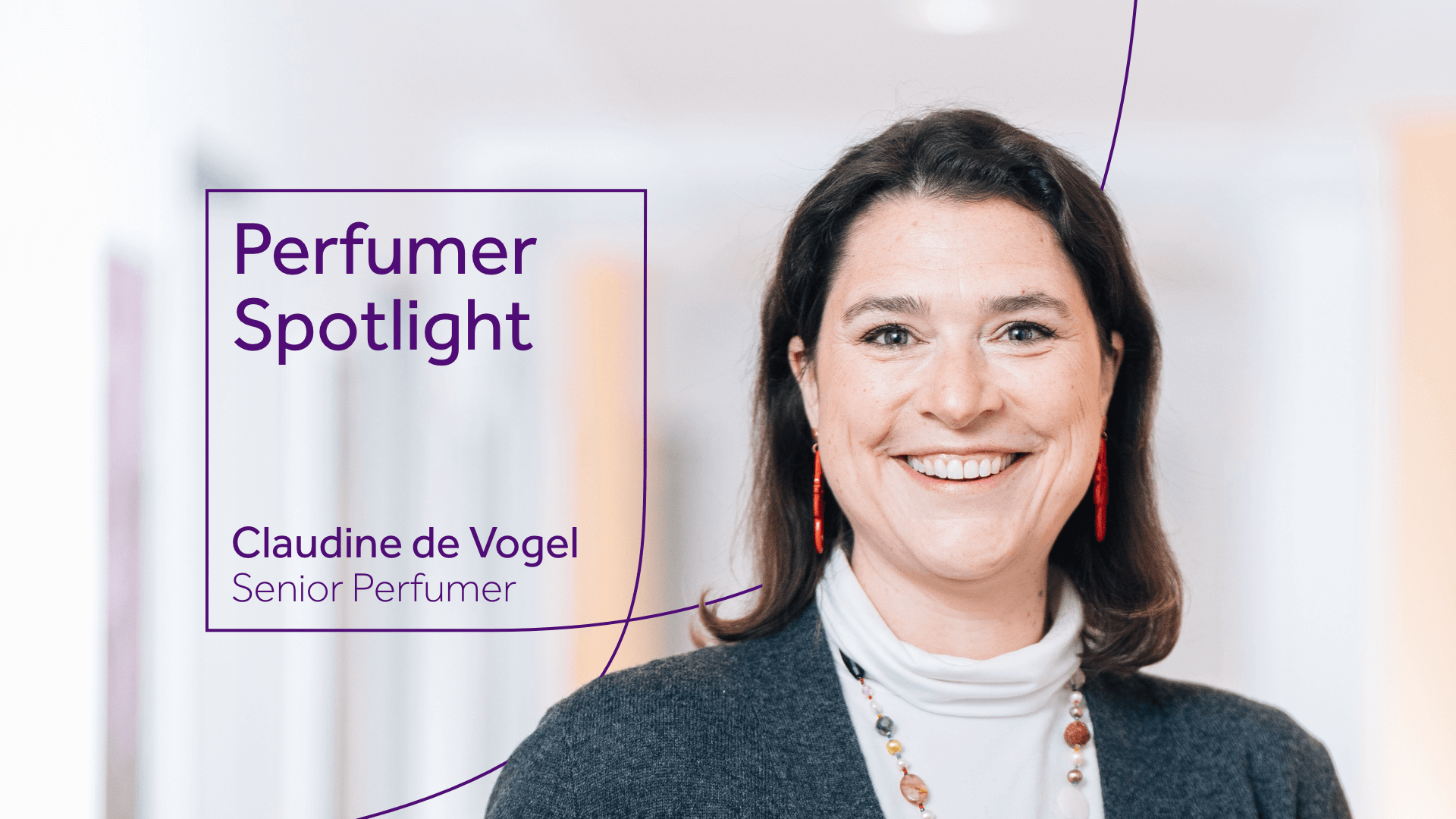 Among them is Claudine de Vogel, one of our perfumers based in CPL's German office.
Following three work placements and studying for a BA in the Business of Perfumery, Claudine started at CPL Aromas in 2002 as a trainee perfumer – with chief perfumers Christian Provenzano and Mike Parrott as her mentors. After seven successful years in the UK and two years with Spain, Claudine moved to Germany to focus mainly on toiletries, laundry, air care and fine fragrance.
We asked Claudine to share a little more about her background, her thoughts about fragrance, and what inspires her work.
So, what made you want to become a perfumer?
I've been obsessed with fragrance for as long as I can remember. During my late teens I had a summer job in a perfumery department, which sparked the passion for creative perfumery – and eventually lit the flame of me wanting to work in this sector.
For you, what does it mean to be a great perfumer?
It's the ability to remember smells, and to analyse and describe all different olfactive scents. That, plus a hunger for learning new things on a constant basis, and putting ideas for fragrances into practice. A perfumer never loses their thirst for knowledge or their need to learn more!
When creating a fragrance, what do you call upon for inspiration?
I think you can find inspiration in almost anything, especially your passions. I use my daily life - gardening, art, music, cooking and travelling - as inspiration. Memories and experiences can also guide me to different scents.
Why do you think experiencing scent is so important to the world?
Fragrances have been used all over the world in all cultures for thousands of years: to help us get closer to our spirituality, to underline a function of a product, and to cover other smells that aren't so nice!
As you're based in Germany, are there any insights into the German market that

change the way you work with scent?
Germans are quite traditional when it comes to fragrances – and the top 10 scents rarely change when it comes to both men and women. Where we have seen some interesting developments is around bar soaps, which practically disappeared from the German market, but are now very slowly coming back.
What fragrance do you wear, and why?
I wear Hiris by Hermès, which is a wonderfully musky floral fragrance based around iris flowers and orris root. It's unique, and when I wear it I feel like I'm being wrapped in a fluffy, soft blanket.
Any tricks for wearing fragrance?
I prefer to not be able to smell a fragrance until I get close to someone. Perfume to me is an intimate thing, and I like it when it's only shared with those close to you – like a little secret that you carry around with you.
Find out more about our creative, talented perfumers and how they work.