Featured | 03 March 2022
Meet the perfumer: Kévin Mathys
Our team is one of the most important things for us as an organisation. Behind the scenes, they work hard to curate our quality scents and fragrances, lead innovation and give our customers an amazing experience.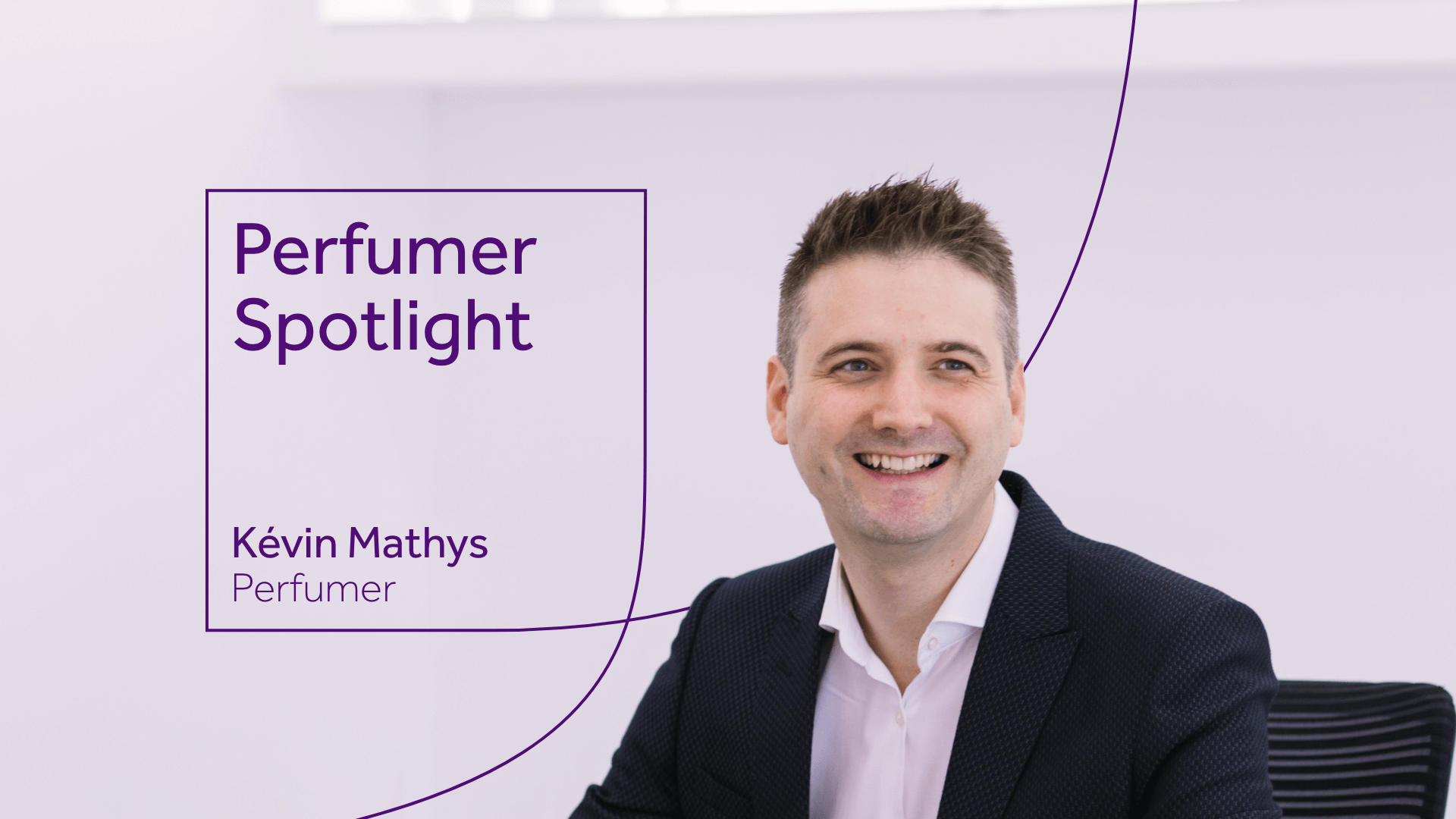 Kévin Mathys is a perfumer working in our Dubai office. Growing up in the French countryside and mixing colognes together in his childhood, Kévin has always been passionate about the world of scents. After studying in Montpelier under the mentor Sebastian Reuter, now also a perfumer for CPL, he joined our ranks as a perfumer in the Dubai office.
We spoke with Kévin to find out more about his background, what fragrance means to him, and what he thinks the future of the industry could look like.
Let's start at the beginning. What inspired you to become a perfumer?
I've always been intrigued by the smell – the fact we cannot really capture it fascinates me. When I was a child I used to experiment with this, putting roses in water to capture their smell. I always had tons of questions about perfume and wanted to know why I was drawn to certain scents more than others.
Where did you hone your skills?
I started at home mostly in my free time and used to order my raw materials online to train myself. I was then hired as trainee perfumer at Bell F&F in Leipzig where I stayed for three years studying under two mentors – one of them being Sebastian Reuter, who is a perfumer at CPL Aromas now too.
Which ingredient do you enjoy using the most?
It's quite hard to pick but my favourite would probably be Vetiver Haiti Oil for its power. It has so many facets: it's woody, noble and citrusy but also leathery and earthy, which makes it so exciting to work with.
How do you apply your own scents?
I would quote Coco Chanel on this one: "Wherever you would like to be kissed." I love applying it in my hair as well.
What are your passions outside of the world of fragrance and how do these influence your work?
Sketching, nature, swimming, hiking, and canyoning. When I create a fragrance I like to start with a picture in my head – I usually look for a name or a word that stands out. Once I have that, I start writing my formula.
And finally, what do you think the future of fragrance looks like?
I believe people will demand more and more eco-friendly fragrances, and will ask for increased transparency about scents too. This might mean we need to teach our customers about the ingredients used and how these are sourced and produced.
Find out more about our creative, talented perfumers and how they work.