Featured | 12 November 2021
Meet the perfumer: Romain Keller
As a company, one of the things we're most proud of is our people. Our teams work hard behind the scenes to create the quality fragrances, lead innovation and give our customers an amazing experience.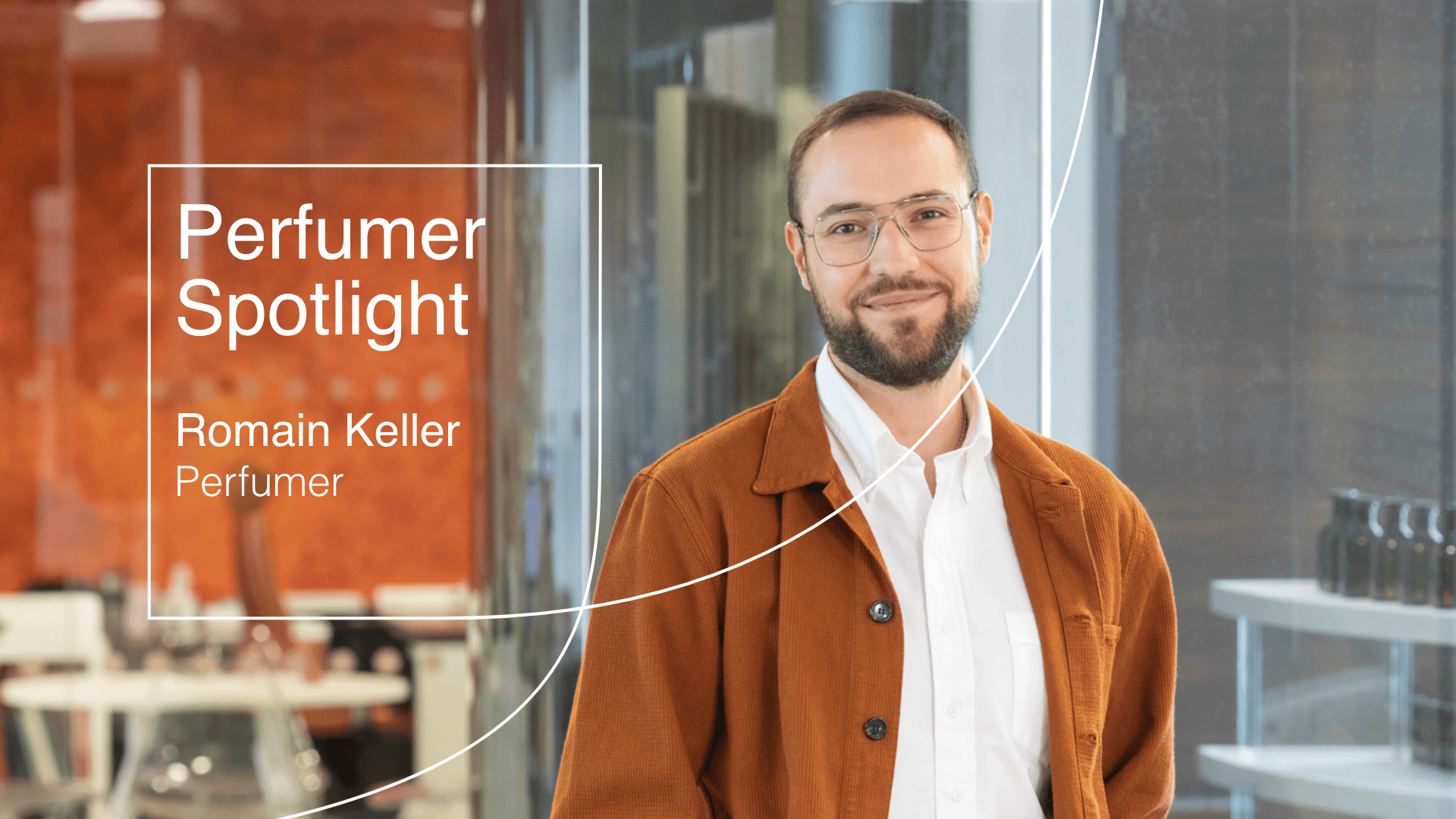 Romain Keller is one of our UK-based Perfumers. After finding out about the job aged 18, Romain went on to study the craft, before joining CPL Aromas and working on projects for a variety of our customers.
Much of Romain's work is inspired by his childhood – particularly the nature he grew up around. He uses these memories to craft unique fragrances, often composed or inspired by natural elements and scents.
We spoke to Romain to find out more about his background, what fragrance means to him, and what he thinks is next for the industry.
First of all – what inspired you to become a perfumer?
I didn't actually know the job existed until I was 18 years old, when I had to make decisions about what to do after high school. It was a revelation to know I could make fragrance for a living!
I then went on to get a degree in Chemistry and complete a Master's degree at ISIPCA.
Let's talk about your work. Which parts of a project do you enjoy the most?
I enjoy the very start of a project – when the ideas start flowing. I like to discuss creative projects with the evaluator and explore all of the possibilities. I'll usually start with lots of ideas and refine them slowly to fit every aspect of the brief and the clients' branding and expectations.
Seeing my creations on the shelf makes me so proud. When you're creating, you always hope that people will feel the passion that you put into your work – so seeing them on the shelf and knowing people will enjoy them makes me so happy.
Do you have a favourite ingredient – and if so, why?
I love using cassis notes. It makes citruses sparkle, gives extra juice to fruits, makes the wild berries sour and can bring incredible exotic facets.
How do you apply your own scents?
Fragrance is so personal, so I think it's important to create your own way to perfume yourself. I spray mine on my hair, clothes… My perfume is my signature and I'll wear it however I feel at that moment.
Do you have any passions outside of perfumery, and do these inspire your work?
I'm really passionate about clothing – not fashion, but the items themselves. I find the history of garments fascinating, how they evolved in society and how they were produced. Creating an outfit means you can play with colours, patterns and textures. This creative challenge is similar to crafting a fragrance, in many ways. I also find clothes encourage us to be creative and try new things. Building an outfit starts your creative ideas flowing first thing in the morning.
And finally, what do you think the future of fragrance looks like?
It's going to be sustainable. I really care about sustainability, and this is a key value of CPL Aromas too. I can see natural fragrances rising, more sustainable ingredients being used, and a bigger move towards more clean fragrances with no allergens.
I'm proud to work for a company that cares so deeply about its environmental impact, and works hard to reduce waste, CO2 emissions and consumption – while creating more sustainable fragrances too.
Find out more about our creative, talented perfumers and how they work.
Related blog posts