Featured | 14 January 2022
The making of a fragrance
Beautiful fragrances don't just happen. At CPL Aromas, a lot of work goes into a fragrance project – but we never shy away from a challenge and take innovative approaches to solve them for our clients.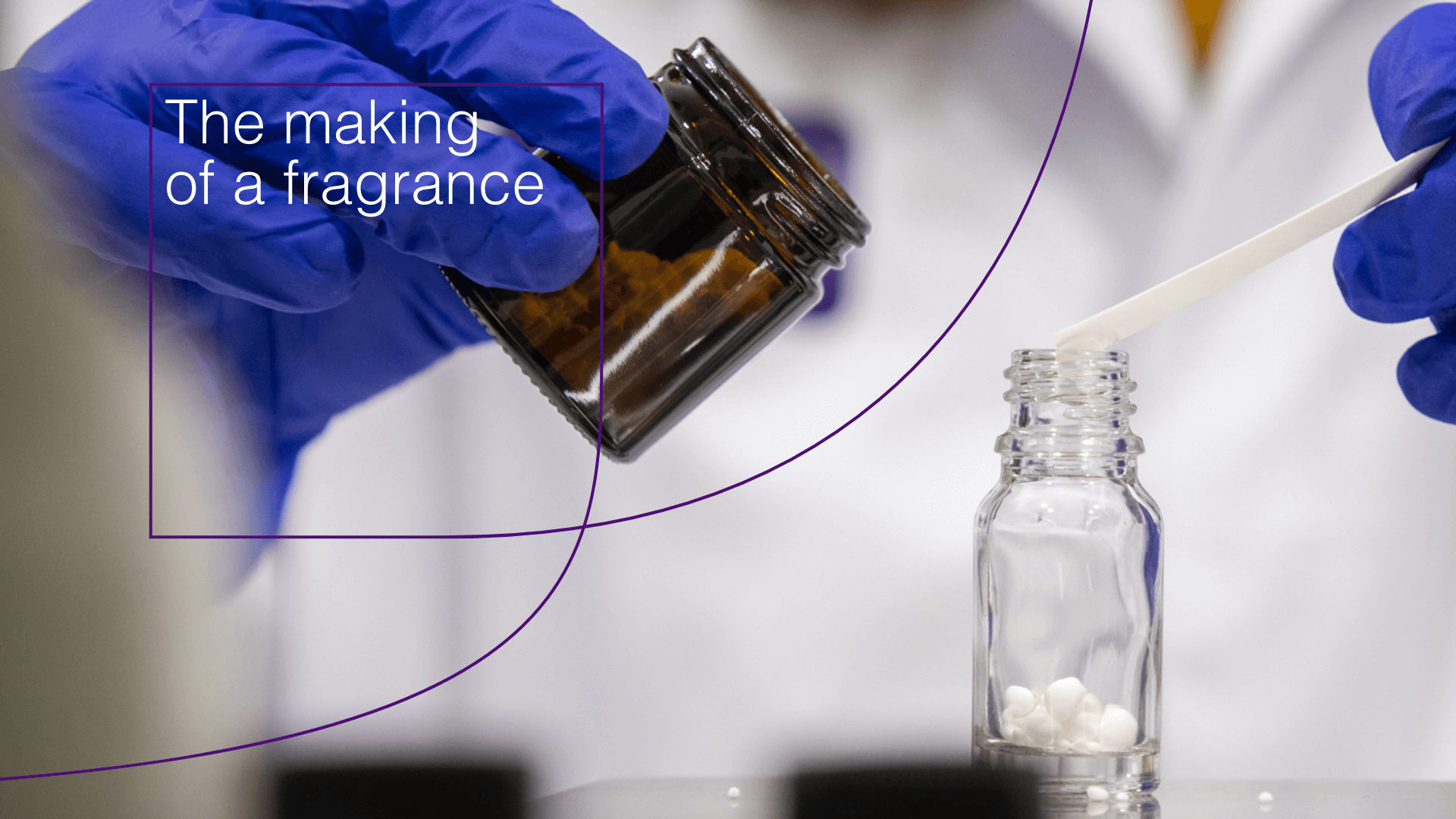 Over the years, our creative approach to fragrance creation has helped us make breakthrough scents that have revolutionised existing markets – and unlocked entirely new ones too.
So, what exactly goes into making a fragrance?
Step one: The brief
Most projects start with a brief from the customer. This should cover everything from what is required, product formats and dosages, plus any claims they'd like the product to make and any regulations that need to be met.
We work very closely with clients to understand the fragrance direction they envisage the product taking – whether that's a specific smell, look, or mood.
Step two: Solving the brief
Our marketing and evaluation teams then come together with perfumers to solve the brief. This involves discussing the brief and working out how we can deliver the best outcome to suit the customers' needs and goals.
Then we get to work on delivering above and beyond the brief! We'll call on our extensive fragrance library, different innovations and technologies, and of course our creative perfumers to craft something that delights the customer and meets their vision.
Step three: Testing the scent
PPD, regulatory and customer service teams now come together to test the scents and ensure the fragrance is of the highest quality – matching the customer's regulations too.
But it doesn't stop there. Once fragrances have been selected, we ensure they solve the brief through extensive testing, like in-house panel tests.
Our regulatory team then ensure the fragrance aligns with both CPL regulations and the customer's regulations – then we're good to go!
Step four: A new fragrance is born
Once we're totally satisfied, the new fragrance is delivered to the customer – and once they're 100% happy, a beautiful new scent is born and out in the market!
Discover why we're experts at fragrance creation.
Related blog posts