Featured | 14 June 2023
Your partner in sustainable fragrance creation
We don't believe in sustainability efforts being a tick on the corporate agenda – something to think of once a year, or dedicate the occasional token gesture towards. Instead, we believe that CPL Aromas has a part to play in changing our world for the better, and we embrace our responsibility to integrate sustainability into every aspect of our business through our four key pillars: environment, people, innovation and sourcing.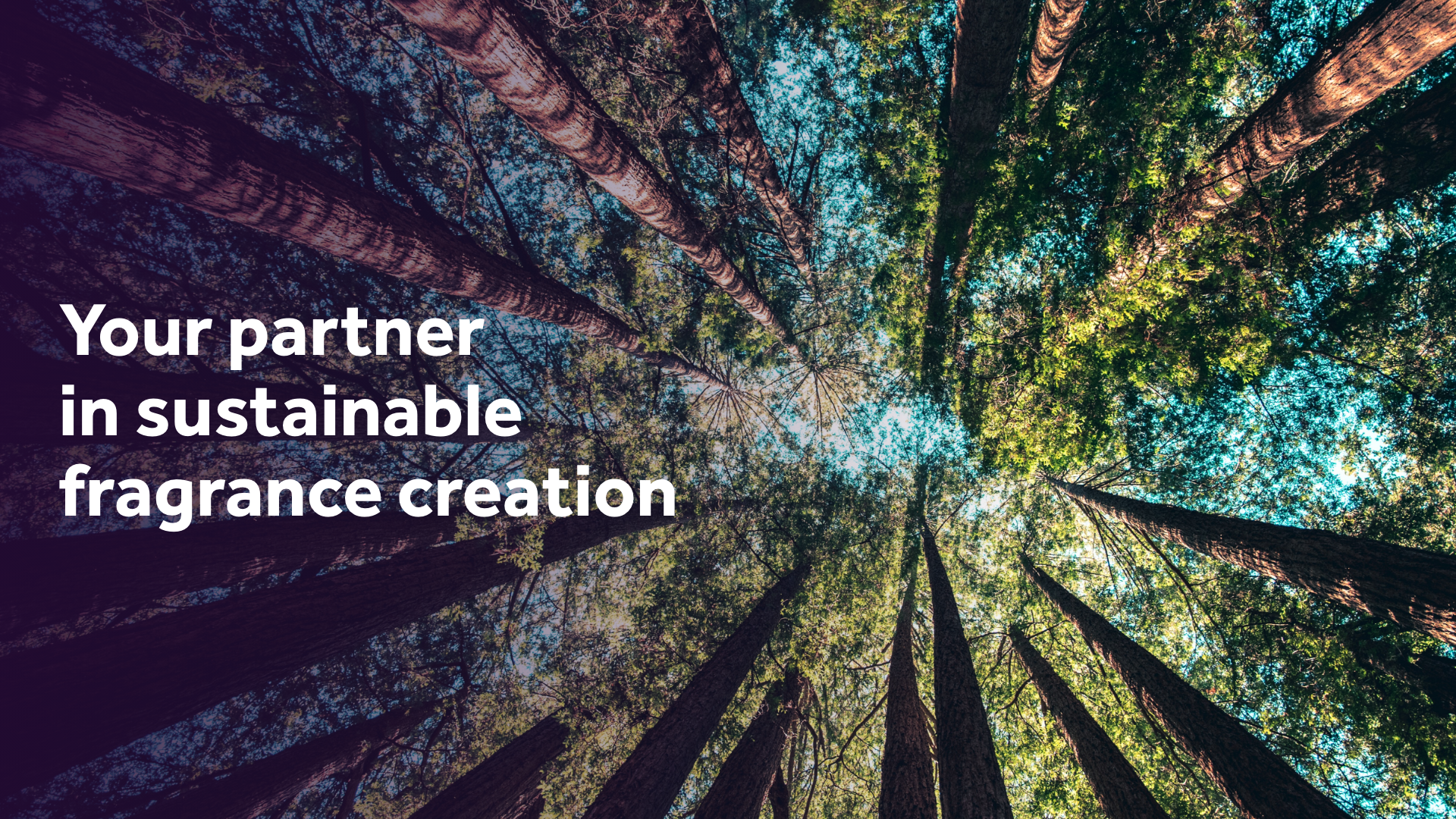 We're forward-looking, and passionate about leading positive change that shapes the next generation of fragrance creation. That's why we're pleased to provide transparency each year on both our progress and our future ambitions in our annual Sustainability report.
Our 2022 Sustainability report
2022 was another successful year of progress towards our ambitious sustainability goals, as we reduced our absolute Scope 1 and 2 emissions by 47.5% (against our 2018 baseline). Eager to be a circular and self-sustainable business, we generated 51% of our electricity from renewable sources – helping us on our way towards our 2030 ambition for carbon neutral operations and 100% renewable electricity.
But it's not just our own internal developments that are shaping our sustainable fragrance creation. Through our unique technologies and offering of sustainably sourced ingredients, we enable our customers access to a world of environmentally-friendly perfumery that meets the growing expectations of consumers.
AromaCore Bio
One of last year's sustainability highlights was the launch of our new patented biodegradable fragrance encapsulation technology, AromaCore Bio. A sustainable alternative to our existing AromaCore technology, AromaCore Bio combines long-lasting, great-smelling scent release for laundry applications – with the sustainability benefits of a biodegradable capsule and fragrance.
AromaCore Bio is our most ambitious technology to date, and allows our clients to meet their customers' sustainability expectations by avoiding microplastics, while creating a delightful and enduring scent that comes to life not when the laundry is washed, but when it's worn.
Although it's our newest technology, AromaCore Bio is just one of a number of ways we help our clients to create more sustainable fragrances.
EcoBoost
Our innovative EcoBoost technology allows for fragrance creation at a fraction of the concentration, with no compromise on the final scent's quality or strength. This has fundamentally shifted fragrance development for CPL Aromas and our customers.
Using just 10% of the normal fragrance dosage, EcoBoost allows our clients to drastically reduce the packaging, transport, energy and disposal costs associated with their fragrance creation across a wide range of applications.
Keen to continue innovating, we launched EcoBoost Plus in 2021 to allow for scent creation at an even stronger one twentieth of the original volume.
AromaSpace
We're passionate about not only capturing the amazing scents found in nature, but also preserving and respecting these valuable resources. Through AromaSpace, we combine perfumery and science to expertly recreate scents found in nature, all without destroying their inspiration. This allows us to capture unique, intriguing and otherwise unusable ingredients, while preserving the environment at the same time.
Responsibly sourced and upcycled ingredients
With 42 responsibly sourced ingredients in our perfumers' palettes, we ensure the highest standards are maintained across our sourcing – and that new opportunities to become more sustainable and circular are embraced. One innovative way we do this is through our offering of 15 upcycled ingredients: repurposed by-products from other processes which would otherwise go to waste.
This includes exciting ingredients such as our Lie De Vin (vitis vinifera oil), which is produced from the residue left behind by the fermentation of champagne. Fruity and herbal in its aroma, it can add a uniquely rich cognac note and sparkle that expertly complements ambery, spicy fragrances.
From our innovative technologies, to our perfumers' palettes, and our transparent reporting: we place sustainability at the forefront of our operations, and take great pride in giving our clients the opportunity to make their fragrances - and ultimately their products - more environmentally friendly.
You can read our full 2022 Sustainability report here.
Related blog posts