Featured | 15 May 2020
The French flair, reimagined
UN FRENCH FLAIR, RE-IMAGINÉ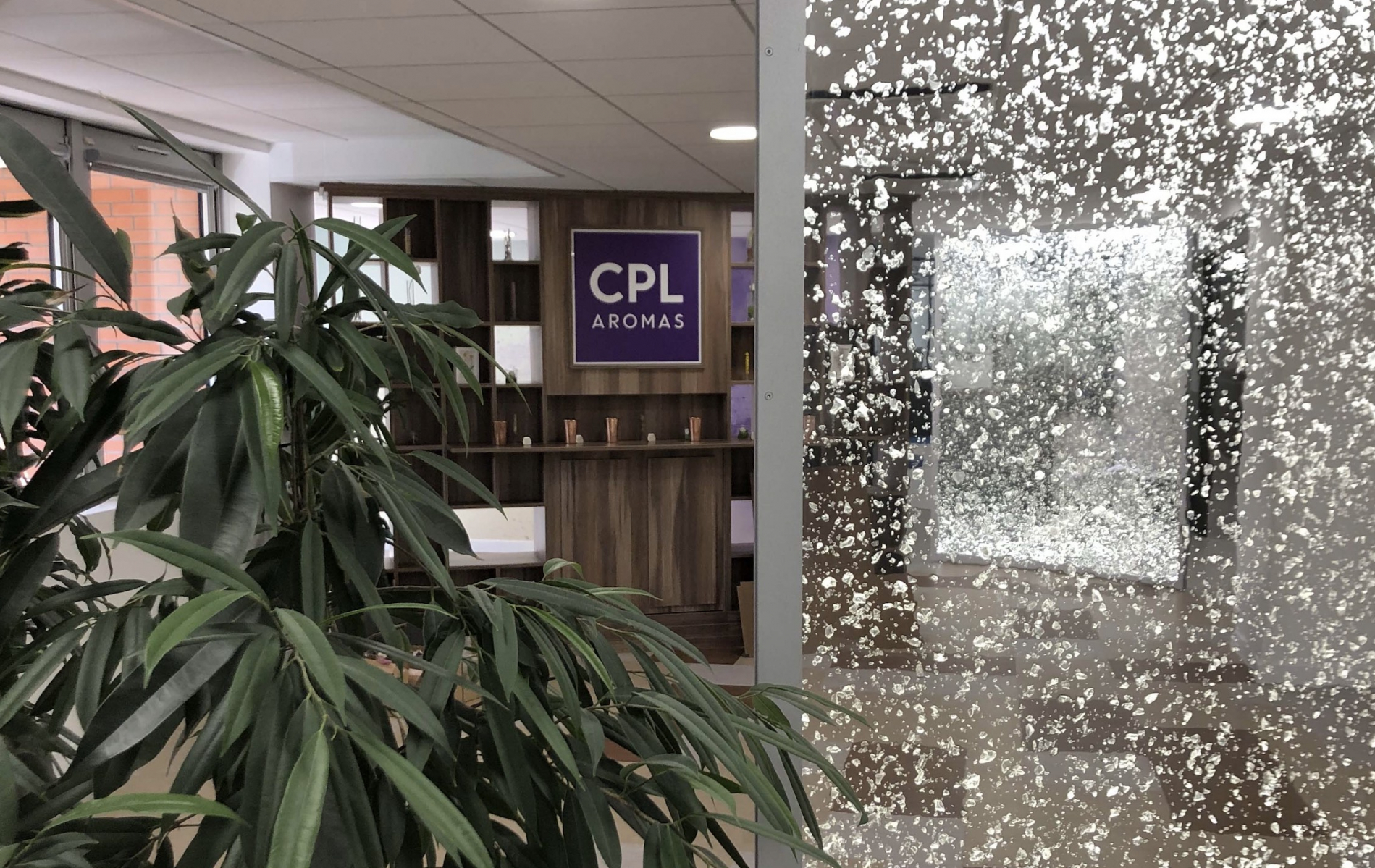 (English below)
La France a toujours été un symbole de l'industrie du parfum. Bien que sa Côte d'Azur - principalement Grasse - soit célèbre pour son histoire parfumée, Paris a toujours été le théâtre du développement et de la création des parfums du monde entier.
C'est à quelques kilomètres de la capitale que la filiale française de CPL Aromas est installée depuis près de 25 ans et réinvente le savoir-faire Français en y ajoutant une délicate touche anglaise. Grâce à sa créativité et son innovation permanentes, la filiale ne cesse de se réinventer.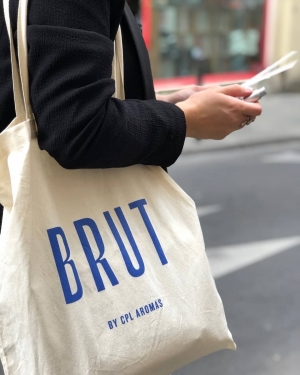 Au sein des nouveaux bureaux de CPL France à Suresnes, une famille de vingt personnes regroupe parfumeurs, analyste, évaluateurs, assistants de laboratoire et commerciaux. Au sein de ce centre créatif, cette petite équipe d'experts travaille dur pour satisfaire ses clients partenaires et se développer sur cet important marché, où de nombreuses marques et groupes réputés sont déjà presents.
Certains salariés ont intégré l'entreprise lors de sa création et y travaillent toujours :
« J'ai commencé chez CPL BLAYN en 1996. J'ai peut-être passé la moitié de ma vie chez CPL ! Nous étions une petite équipe soudée de six personnes à l'époque, que je considère aujourd'hui non seulement comme des collègues mais aussi comme une famille. Depuis cette dernière s'est agrandie, le travail a changé, de nouvelles technologies sont apparues pour nous permettre d'être plus créatifs. Aujourd'hui, nous continuons à grandir grâce à nos jeunes talents et à leur capacité à alimenter l'énergie au sein des équipes ». Sandrine, évaluatrice - 24 ans chez CPL France.
Cette petite équipe d'experts travaille dur pour satisfaire ses clients partenaires et se développer sur cet important marché, où de nombreuses marques et groupes réputés sont déjà présents.
"Le chiffre d'affaires à l'export de CPL France a doublé au cours des trois dernières années et représente 70% de celui de la division grâce à des agents CPL basés en Algérie, en Tunisie, en Côte d'Ivoire et au Maroc." - Roland Epalle, directeur commercial France.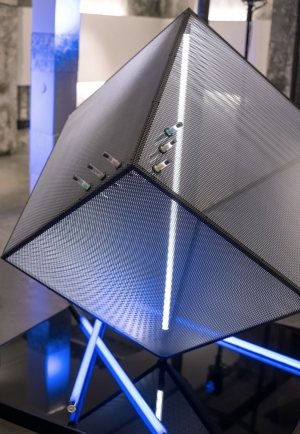 Dans son processus stratégique d'approche de partenaires, CPL France a créé une série d'événements olfactifs artistiques où les tendances et l'art multidisciplinaire (artisanat céramique, architecture, scénographie) inspirent les parfumeurs à créer des accords exquis et inattendus.
De nombreux experts, clients et prospects de l'industrie, ont assisté à ces événements multisensoriels immersifs et ont apprécié l'interaction créative.
«Vos ateliers sont très intéressants. Nous avons vraiment apprécié de rencontrer toute l'équipe et les parfumeurs qui sont à l'origine de vos belles soumissions » participant spécialisé en parfums d'ambiance.
"UN GRAND merci de nous accueillir et pour cette belle découverte olfactive. Pauline et moi avons vraiment adoré ! Nous avons hâte de brûler nos bougies !", invité d'une marque de niche Fragrance Fine.
CPL France estime que chaque brief client offre l'opportunité de créer de grands parfums. La filiale s'est concentrée davantage sur la création de parfums multidimensionnels pour des marques de niche, en mettant en avant son expertise dans les parfums d'ambiance et en proposant sa technologie Ecoboost comme nouvelle méthode de développement alliant un meilleur impact écologique.
« Nous sommes une équipe agile, réinventant une nouvelle manière moderne et respectueuse de l'environnement de créer des parfums avec notre technologie Ecoboost », poursuit Olivier du Boisbaudry, Directeur Général, « Nous portons non seulement une approche durable dans notre cœur de métier mais aussi dans notre vie professionnelle quotidienne. Nos nouveaux bureaux ont été conçus dans un esprit durable, en utilisant un éclairage LED et en établissant une collaboration avec une entreprise locale de gestion des déchets ».
"Nos valeurs fondamentales sont une mentalité gagnante, la créativité et une attitude passionnée. Ces valeurs sont soutenues par notre petite équipe de laboratoire réactive et motivée qui assure un grand flux et une grande vitesse d'exécution" - Dominique Preyssas, Parfumeur Senior.
CPL France ravive la flamme française avec une touche anglaise, alliant le savoir-faire, le moderne et le futur. Comme le dit Olivier, « Dans ce monde en évolution rapide, CPL a des atouts uniques à offrir. Avec nos partenaires clients, nous sommes prêts à surfer sur la nouvelle vague du marché ».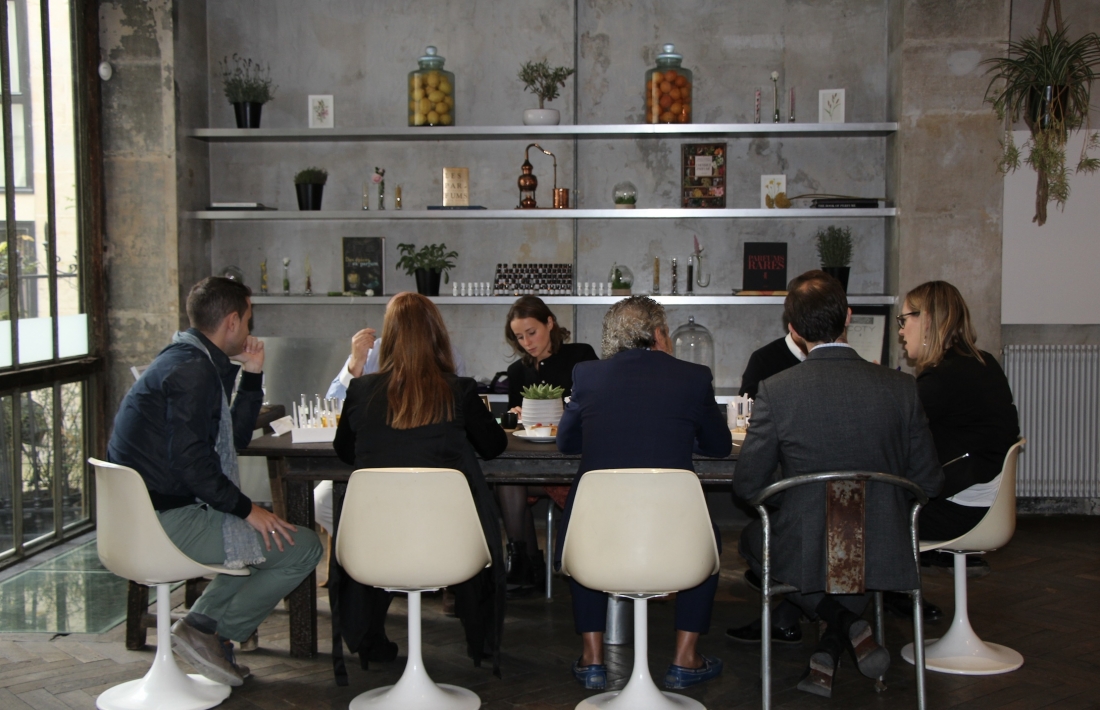 THE FRENCH FLAIR, REIMAGINED
Back in the day, France blossomed into a symbol for the perfumery industry. Although its French Riviera - mainly Grasse - is famed for its scented history, its city of the arts, Paris has taken the throne as the creative center for fragrances worldwide.
CPL Aromas has resided in the blooming French capital for almost 25 years now, revamping the French know-how with a delicate English touch. Innovation was its seed; it flourished into a modern fragrance house and bloomed into a creative vessel for ideas.
At the heart of CPL France's new offices in Suresnes lies a family of 20, bringing together perfumers, evaluators, laboratory assistants and sales personnel. CPL France is a Maison on a human sized scale, with a company culture based on mutual aid and constructive interactions. At the heart of this creative center lies synergy, employing different skills throughout the fragrance development process. Being agile, creatively spirited and complementary have motivated the teams to be forward thinking and identify new clients in this important French market where most brands and groups are present, big and small.
Some employees have joined the company when it first came into being and have been working for the subsidiary since then.
"I started at CPL BLAYN in 1996. I may have spent half my life at CPL! We were a small and close-knit team of 6 at the time, whom I consider not only colleagues but also family today. Since then the family has grown, work has changed; new offerings have emerged to give us more means to be creative. Today, we continue to grow thanks to our young talents and their ability to fuel dynamic energy within the teams". Sandrine, Evaluator - 24 years at CPL France.
The company's small team of experts works hard for our client partners and to develop business in this important market, where most brands and groups are present, big and small.
"CPL France's export turnover has doubled in the last 3 years and accounts for 70% of the division's turnover thanks to CPL agents based in Algeria, Tunisia, the Ivory Coast and Morocco. " – Roland Epalle, commercial director France
In its strategic process of approaching new businesses, CPL France has created a series of artistic olfactory events where trends and multidisciplinary art (ceramic craft, architecture, scenography design) inspire perfumers to create exquisite and unexpected accords.
Many industry experts, clients and prospects have attended these immersive multisensory events and have enjoyed the creative interaction.
"Your workshops are very interesting. We really enjoyed meeting the whole team and the perfumers who are behind your beautiful submissions" – CPL Client, specialized in Home Fragrance.
"A BIG thank you for welcoming us and for this beautiful olfactory discovery. Pauline and I really loved it! We cannot wait to burn our candles!"​ – CPL Prospect specialized in niche fragrances.
CPL France believes that every client brief offers an opportunity to create great fragrances. The subsidiary has been focusing more on creating multidimensional scents for niche brands, in showcasing its expertise in home fragrances and in offering its Ecoboost technology as a new development method with better ecological impact.
"We are an agile team, reimagining a new, modern and environmentally respectful way to create fragrances with our Ecoboost technology", Olivier du Boisbaudry, General Manager continues, "we are not only carrying a sustainable approach in our core business but also in our daily work life. Our new offices were conceived with a sustainable mindset, using LED lighting and setting up a collaboration with a local waste management company".
"Our core values are a winning mentality, creativity and a passionate attitude supported by our biggest asset, which is a highly motivated and reactive laboratory team" – Dominique Preyssas, Senior Perfumer.
CPL France is reigniting the French flame with an English flair, bringing together the know-how, the modern and the upcoming. As Olivier puts it, "in this fast-changing world, CPL has some unique assets to offer. Together with our client partners, we are ready to surf the new market wave".